Volume 24 | December 2021
Join us for December's virtual meeting and learn about regional Makerspaces and Fab Labs from the people that run them. These are creative, hands-on learning spaces where you can design, create, build, engineer, experiment with prototypes, collaborate with other makers, and access advanced technology.
Startup Monterey Bay Connect is the place to go to meet aspiring entrepreneurs, get news about what's happening with local startups, get help, and get inspired! All are welcome to attend this free online event.
Learn how to think, work, and build like a startup in 54 thrilling hours. Over an action-packed three days, you'll meet the very best mentors, investors, co-founders, and sponsors to show you how to get more done faster — and, maybe even start that business.
The next Techstars Startup Weekend Monterey Bay will be hosted in-person at California State University, Monterey Bay from January 28-30, 2022.
During the pandemic, people are looking more than ever to expand their living space— whether to earn rental income, add home office space, or house family members. For many, adding an accessory dwelling unit (ADU) to their property could be the answer. But ADUs can be difficult to move and time-consuming to build.
Kurt Overmeyer, the founder of Barrier Structures 360 and former Economic Development Director of Seaside, CA, has a solution— create kits to build ADUs, homes, and other structures using lightweight, energy-efficient Structured Insulation Panels (SIPs). Click below to read the story!
The iiED has a very active intern program for CSUMB students studying in various majors. These interns get valuable work experience in event production, marketing, project management, video production, print and web design, research, and instructional design work as they help us with our programs and events. Each month we will focus on one of our outstanding student interns.
This month's featured intern is Jeannie Davis. She has been working with the  iiED since September 2020 as a web management intern. She was instrumental in updating and building many new features and pages on iiED's websites including startupchallengemb.com, startupmontereybay.com, and siccmonterey.com.
Jeannie specializes in website and mobile app development, has a passion for building web applications, and is an avid gamer.
Currently, Jeannie is in her final stretch at CSU Monterey Bay as she will be graduating this academic year with a Bachelor's degree in Computer Science. In addition to working with the iiED, she has been working as a junior frontend engineer for Sleeper, fantasy leagues and brackets for football, basketball, and Esports.

We wish Jeannie all the best and congratulate her on her upcoming graduation!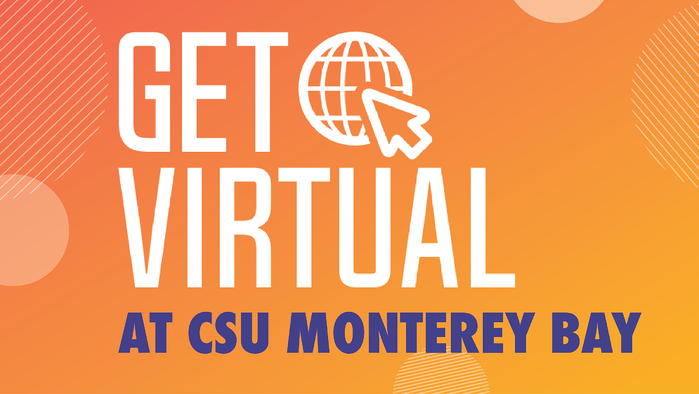 GetVirtual at California State University, Monterey Bay is changing the virtual landscape for local businesses that have been affected by the COVID-19 pandemic. Now, more than ever, websites, digital advertising, and social media marketing are essential tools for business sustainability. At GetVirtual, we are providing the knowledge and experience for small businesses that will allow them to grow and positively impact our local community.
Small, regional businesses affected by the COVID-19 pandemic may qualify for free assistance through GetVirtual. Click here to apply now!
Help Invest in Tomorrow's Regional Entrepreneurs!
The best way to support tomorrow's entrepreneurs is to invest in iiED programs to support our regional entrepreneurs. Follow the link below to make your contribution today.
The Institute for Innovation and Economic Development, California State University, Monterey Bay,
Seaside, CA 93955, United States