GetVirtual helps local businesses achieve an online presence.

Serving Monterey and San Benito Counties

GetVirtual is a community service offered by CSUMB at no cost to small businesses.

College Credit for Students
In partnership with accredited universities, students earn course credit in exchange for their time.

Local businesses are an integral part of our communities. Our mission is to help them thrive.
How We Can Support Your Business:
We partner with local/community businesses to help them build their online presence.  We provide:
Website development or redesign with Wix or Squarespace
Online marketing: Search engine optimization (SEO), search engine marketing (SEM), email and social media campaigns
E-Commerce with Shopify, Stripe, and Square combined with delivery services
We train businesses to maintain and nurture their new online platform
Our services are free. Clients pay only for software and other hard costs, if applicable.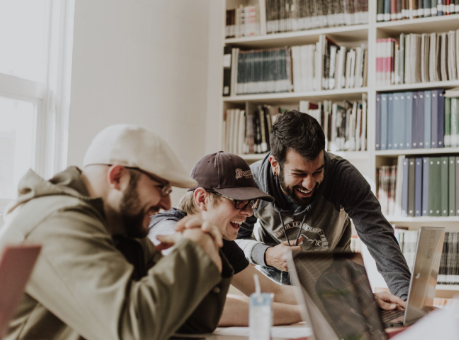 How We Support CSUMB Students:
GetVirtual is a student-led organization that provides hands-on experience with local entrepreneurs and small businesses. We provide opportunities for students to grow and gain new skills in the following areas:
Develop customer service skills through client management, relationship-building, and communications
Design & develop websites across multiple platforms
Develop SEO and keyword strategy
Plan social media campaigns
Manage e-commerce platforms
Develop professional networking skills