Startup Challenge Monterey Bay— the Central Coast's premier competitive new business accelerator— is accepting applications to enter this year's competition!
Apply by Monday, March 7, 2022 to participate in this year's challenge and gain immeasurable connections, visibility, and the chance to win funding and mentorship opportunities.
Attend a free workshop to learn all about the 2022 Startup Challenge Monterey Bay, the benefits of participating, and how to apply! Click below to register:
Join us for March's meeting, featuring AgTech!

Be part of the growing entrepreneurial community in this region at this monthly meeting. Find out about the latest innovations, trends in business and technology, or the latest and greatest ideas. Meet other founders, investors, and local businesses. Join us as we build the Monterey Bay startup community.
Meet guest speakers from the following organizations:
Parallel Flight Technologies (PFT) has come a long way since placing second in the Venture Division at Startup Challenge 2020. Since participating in the event, the startup has taken the UAS industry by storm, securing funds, patents, and partnerships. 
With a new drone on the strip, a wildfire-fighting drone startup PFT never fails to impress!
We've all see the #VanLife hashtag on Instagram. Attractive carefree couples, friends and individuals, living their best, minimalist lives near spectacular scenery, in beautifully decked-out Sprinter Vans.
Vanly connects van dwellers with homeowners willing to share their parking space and amenities for a fee. Officially launched in August 2020, Vanly now serves users throughout the U.S.
Comcast RISE is helping strengthen small businesses hard hit by COVID-19. Women-owned and small businesses owned by people of color are invited to apply for consulting, media and creative production services from Effectv or technology upgrades from Comcast Business. Apply by June 17 at www.ComcastRISE.com 
The iiED has a very active intern program for CSUMB students studying in various majors. These interns get valuable work experience in event production, marketing, project management, video production, print and web design, research, and instructional design work as they help us with our programs and events. Each month we will focus on one of our outstanding student interns.
This month's featured intern is Sophia Torres. She has been working with the  iiED since January 2021 as a Data Management Intern, working on data cleaning, analysis, and visualization in the iiED data warehouses. She aids the iiED in keeping their customer relationship management functional and organized for use in other departments, such as marketing.
Currently, Sophia is in her final stretch at CSU Monterey Bay as she will be graduating in May of this year with a Bachelor's degree in Statistics. For her Capstone, she is working with a partner to create a functional predictive model to determine the outcome of a pitch to be turned into an interactive application for sports data analysis. In addition to working with the iiED, Sophia finished her career as a CSUMB Volleyball captain in the fall, is the President of the Student Athlete Advisory Committee, and works for the Math and Statistics Department as an Instructional Student Assistant. She is also involved in the community as a volleyball coach with a local club. 
Sophia has been a member of the College of Science Dean's list since her first semester at CSUMB. She is a potential nominee for the President's Award for Exemplary Student Achievement this year. 
Her plans are to find a career in analytics working for a sports franchise or corporation that shares her mission in data science: to make information more accessible to the public. You can learn more about Sophia on her LinkedIn page by clicking here.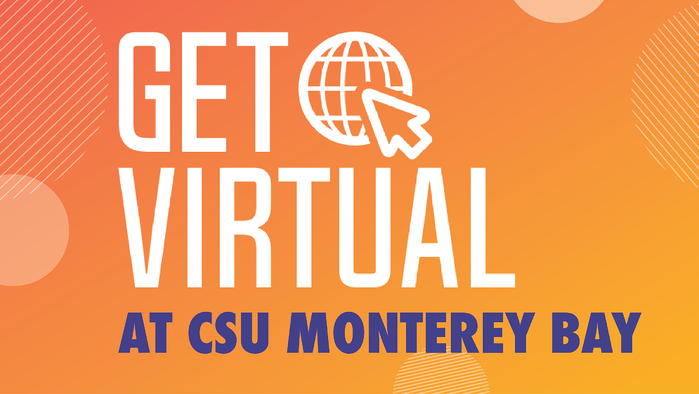 GetVirtual at California State University, Monterey Bay is changing the virtual landscape for local businesses that have been affected by the COVID-19 pandemic. Now, more than ever, websites, digital advertising, and social media marketing are essential tools for business sustainability. At GetVirtual, we are providing the knowledge and experience for small businesses that will allow them to grow and positively impact our local community.
Small, regional businesses affected by the COVID-19 pandemic may qualify for free assistance through GetVirtual. Click here to apply now!
Help Invest in Tomorrow's Regional Entrepreneurs!
The best way to support tomorrow's entrepreneurs is to invest in iiED programs to support our regional entrepreneurs. Follow the link below to make your contribution today.
The Institute for Innovation and Economic Development, California State University, Monterey Bay,
Seaside, CA 93955, United States