Volume 23 | November 2021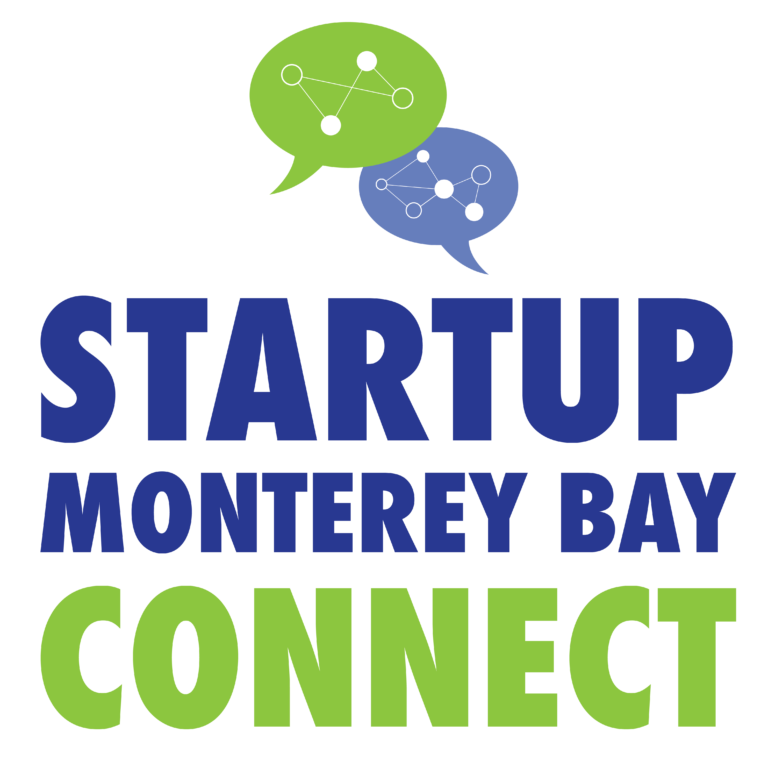 Restaurant Entrepreneurs - Vision to Reality
Tuesday, November 9, 2021
6:00 - 7:30 PM PT - Online
Join us for November's virtual meeting and hear from a panel of restaurant entrepreneurs who have shown extraordinary ability in translating their vision and philosophy into unique restaurant experiences for their customers and employees.
Startup Monterey Bay Connect is the place to go to meet aspiring entrepreneurs, get news about what's happening with local startups, get help, and get inspired! 
All are welcome to attend this free online event.
We recently heard from CoCo Noir Wine Shop & Bar as they pitched their startup at the 2021 Startup Investment & Community Capital Expo. They are a BIPOC (black, Indigenous and people of color) and Women-owned business that provides access to online and in-store retail opportunities for Women and BIPOC winemakers.
They are currently fundraising on the Wefunder Platform and would love your support! The last day to invest is this coming Sunday, November 7th, at 11 PM EST. Click below to learn more and show your support! 
This year, the Summit will celebrate 10 years of collective action when we come together in Monterey on November 9-10. The Summit's bipartisan network of business, equity, environmental and civic organizations is unique in championing solutions that meet the triple bottom line — balancing equity, environmental sustainability and economic growth.
The two-day Summit is designed to create a shared economic agenda known as the Roadmap to Shared Prosperity and strengthen the Summit network, setting the stage for collective action in 2022.
Startup Weekend is a hands-on educational program where everyone, from aspiring entrepreneurs to the merely curious, can learn the necessary steps to starting a successful business.
The next Techstars Startup Weekend Monterey Bay will be hosted in-person at California State University, Monterey Bay from January 28-30, 2022.
Registrations open next week. Click below to get notified of the early bird specials when they launch:
The Apptopus integrates delivery services— such as DoorDash, GrubHub, and UberEats— into one dashboard, optimizes online menus, and provides real-time sale reports, allowing restaurants to focus on food instead of managing multiple apps.
Daniel Hernandez, CEO of The Apptopus, pitched at this year's Startup Investment & Community Capital Expo (SICC) and met one of the company's key investors at the SICC 2019 Expo. Hernandez also credits SICC for connecting him with one of his trusted advisors, Alfredo Mathew III, co-founder of ESO Ventures.
Remembering Anjika Grinager
We are very sad to share the news about the sudden death of one of our own, Anjika Grinager. We are deeply saddened by her passing. She was an important member of our team at the Institute for Innovation & Economic Development (iiED) for the past five years.
Anjika Grinager started working with iiED as a student intern in 2016. She enthusiastically jumped into any of the print and web design tasks that were assigned to her and also became excited about the entrepreneurship programs offered by the iiED.
While a student at CSUMB in the School of Computing and Design, she attended the 2017 Startup Weekend event and developed an idea for a medical cannabis business with several other students. That team competed in both the 2017 & 2018 Startup Challenge competitions and became one of the Venture Division finalists. Although the team ended up not pursuing the cannabis idea, Anjika worked with Brad Barbeau, Executive Director of the iiED, to found a digital marketing agency. 
Anjika graduated from CSUMB in 2017. She continued to work with us as our primary graphic and web designer after graduation. She also coached other iiED print and web design interns, helping them develop their skills. 
Anjika's design skills were impressive and she created many event logos and website designs that have left a lasting legacy at iiED and CSUMB.
She designed the following iiED websites: 
Here are a few examples of her logo designs:
Anjika has been an integral member of the iiED team for five years. Her legacy of design is strong and she will be missed and remembered.
The iiED has a very active intern program for CSUMB students studying in various majors. These interns get valuable work experience in event production, marketing, project management, video production, print and web design, research, and instructional design work as they help us with our programs and events. Each month we will focus on one of our outstanding student interns.
Currently, Celina is in her final stretch at CSU Monterey Bay as she will be graduating in December of this year with a Bachelor's degree in business concentrating in marketing. For her Capstone, she is consulting a local non-profit, First Tee – Monterey County, and creating a strategic plan to strengthen the organization in its current industry decline. In addition to working with iiED, Celina, a first-generation college student, is a full-time student, Pay It Forward Mentor & Scholar, a local high school cheer coach, a CSUMB Collective Mentor, and a marketing representative with First Tee – Monterey County.
Celina was an Otter cheerleader and the team's interim Vice President and Social Media Manager her first year in college. She has been on the Dean's List since her start at CSUMB in 2018 and currently holds a Magna cum Laude academic honor. Celina has been awarded six scholarships including the TriCounty Vision Scholarship. 
Her plans are to follow her passion for sports marketing and continue to develop into a sport and event business professional. You can learn more about Celina on her LinkedIn page here.
GetVirtual at California State University, Monterey Bay is changing the virtual landscape for local businesses that have been affected by the COVID-19 pandemic. Now, more than ever, websites, digital advertising, and social media marketing are essential tools for business sustainability. At GetVirtual, we are providing the knowledge and experience for small businesses that will allow them to grow and positively impact our local community.
Small, regional businesses affected by the COVID-19 pandemic may qualify for free assistance through GetVirtual. Click here to apply now!
Help Invest in Tomorrow's Regional Entrepreneurs!
The best way to support tomorrow's entrepreneurs is to invest in iiED programs to support our regional entrepreneurs. Follow the link below to make your contribution today.
The Institute for Innovation and Economic Development, California State University, Monterey Bay,
Seaside, CA 93955, United States