Volume 21 | September 2021
Tuesday, September 14, 2021
6:00 PM - 7:30 PM - Online
Startup Monterey Bay Connect is the place to go to meet aspiring entrepreneurs, get news about what's happening with local startups, get help, and get inspired!
Join us for September's virtual meeting. This month's discussion is on The Future of Entrepreneurship! Panelists will give their view of the issues facing entrepreneurs that will shape their startups over the next few years.
The discussion will be moderated by our Executive Director, Dr. Brad Barbeau. Company panelists include the Founder Institute, Doon Insights, B3Bar Holdings, and WORK Technologies!
Join us at the Startup Investment & Community Capital (SICC) Expo on September 23, 2021. The Expo brings together startup companies and sources of capital, connecting investors to startups seeking funding. Whether you're a startup looking to network with investors, a student searching for inspiration, or an investor looking for the next big startup, this 100% virtual event provides opportunities to connect, learn, and join a community of like-minded colleagues.
During this one-day virtual event, attendees will
Watch a diverse group of startups deliver 10-minute pitches to top tier investors, followed by Q&A sessions
Listen to a fascinating keynote by Ahmad Thomas, CEO of the Silicon Valley Leadership Group
Explore four uniquely themed panels; Women in Venture Financing, LatinX Entrepreneurs, Sources of Capital: Community Capital, and Sources of Capital: Angel/Venture
RSVP now to join the region's premier investment conference, where the region's fastest-growing companies meet with top-tier investors and alternative sources of funding. See you there!
Updates from iiED's Executive Director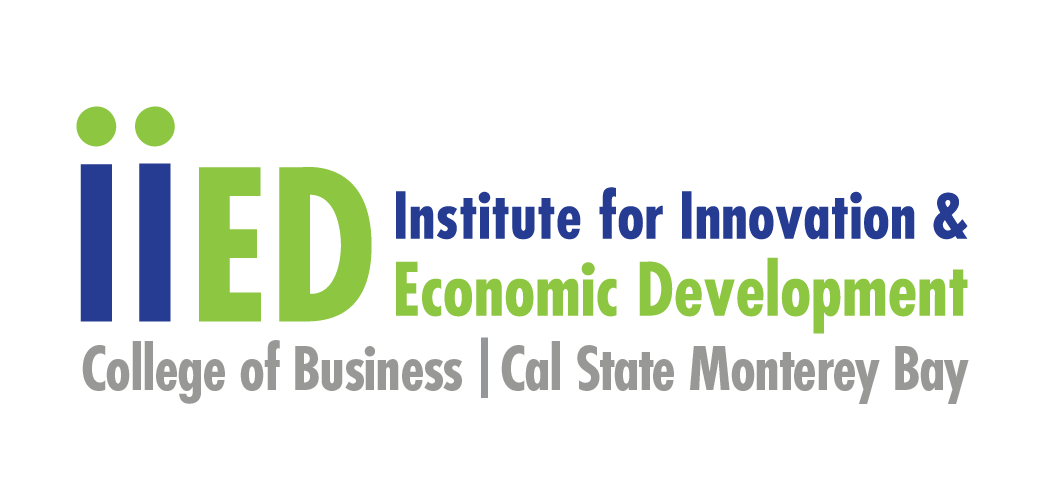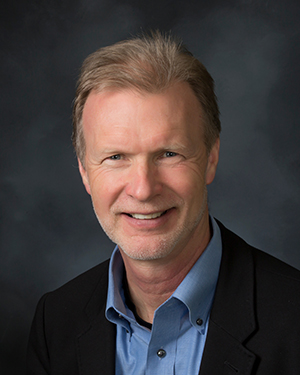 CSUMB Campus Signs-of-Life: The new academic year has begun, and (some) students have returned to campus! The ghost town is now a lightly populated town, with masks everywhere. Hopeful signs of a return to face-to-face interaction! Still, the majority of classes are online. We sincerely hope that as more people get vaccinated (and bolstered), the gradual return will continue. 
Name Change for Monterey Tech Meetup: We recently renamed Startup Monterey Bay Tech Meetup to Startup Monterey Bay Connect. We did this in part because we are moving away from the Meetup platform, which has not kept pace with our changing world and was becoming yesterday's platform. Registration for the monthly event will now be on Eventbrite. We also made the change because, while we do highlight tech innovation in the region, we consider the event to be "all things startup" and feature entrepreneurs and startups in non-tech businesses also. And we chose "Connect" because that's its main job – to support a connected community of entrepreneurs (and related) to help motivate, educate, and support us all in our entrepreneurial endeavors.
Launching Launchpad: Startup Launchpad continues to develop. We currently have a dozen companies in Launchpad Advise, which provides guidance and advice to early-stage startups. Our mentor network is growing, and Launchpad Learning is developing new material that has been used in Startup Challenge and the Startup Investment & Community Capital Expo. Watch startupmontereybay.com for a new release of the Launchpad section of the website in October. We are convening a select group of our mentors to plan for the next directions for Launchpad.
Pitch your project to CSUMB's Computer Science students to work on as Capstones

If you, your company, or organization are interested in having a technology
project completed by students of the Computer Science Online program at
California State University Monterey Bay, please submit your project
ideas/problem here.
It takes about 4 months for students to complete the capstone project, including research, writing proposal, development, testing, evaluation, and presentation steps. Students will select a project, advised by a faculty member, to work on as their Capstone/Senior Project. Please note that these projects are for learning purposes, while they might be useful to your organization, they won't necessarily be suitable for immediate deployment. 
This is an opportunity not only to have a project done but also to network
and recruit talents. We appreciate your sponsorship, mentorship, and your
valuable time!
GetVirtual (CSUMB) is changing the virtual landscape for local businesses that have been affected by the COVID-19 pandemic. Now, more than ever, websites, digital advertising, and social media marketing are essential tools for business sustainability. At GetVirtual, we are providing the knowledge and experience for small businesses that will allow them to grow and positively impact our local community.
Small, regional businesses affected by the COVID-19 pandemic may qualify for free assistance through GetVirtual. Click here to apply now!
Join us online and in person for the 2021 Monterey Bay DART Symposium. Experience industry insight panels, presentations, networking, and demonstrations of exciting new-age technologies in globally expanding markets.
This year's Symposium is being created in partnership with UC Santa Cruz, Monterey Bay Education Science & Technology (UC MBEST) Center, California State University Monterey Bay (CSUMB), Navalx Central Coast Tech Bridge, Joby Aviation, Startup Monterey Bay, Santa Cruz Works, and Airspace Integration.
Help Invest in Tomorrow's Regional Entrepreneurs!
 The best way to support tomorrow's entrepreneurs is to invest in iiED programs to support our regional entrepreneurs. Click link below to make your contribution today.
The Institute for Innovation and Economic Development, California State University, Monterey Bay,
Seaside, CA 93955, United States