COVID-19 Resources for Startups & small businesses
To help startups and small businesses in our region navigate the challenges presented by the coronavirus, we have updated news  and resources. 
If your business has been impacted by the coronavirus epidemic, you can find assistance and updates on this page.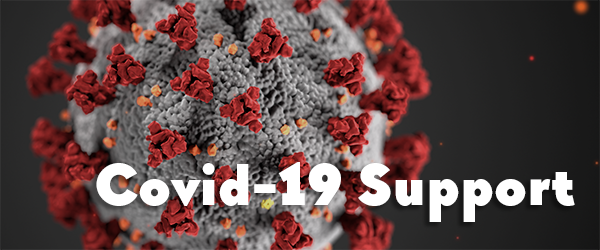 GetVirtual gives local businesses affected by COVID-19 the tools to adapt to the virtual landscape and extend your business online. The program pairs local businesses seeking help with college students seeking experience. Students get college credit. Businesses get volunteer interns. GetVirtual uses basic commercial software products to provide the following services:
1. Website development or redesign using Wix, Squarespace or WordPress. We also provide research work to help identify and install any website plugins you may need for your website.
2. E-commerce using Shopify, Stripe, Square
3. Online marketing services to help with SEO, SEM, email and social marketing campaigns


In response to the economic impact of COVID-19 on local businesses and residents, the City of Pacific Grove City Council has allocated $36,000 in one-time funds to assist eligible Pacific Grove businesses and $30,000 in one-time funds to assist eligible Pacific Grove tenants. The objectives of this program are:

To offer immediate financial assistance to small businesses located in the City of Pacific Grove to aid in maintaining their business and workforce; and
To offer immediate financial assistance to tenants residing in the City of Pacific Grove to aid in maintaining their permanent housing.

For more information please visit: https://www.cityofpacificgrove.org/doing-business/small-business-and-rental-assistance
Governor Newsom's Task Force on Business and Jobs Recovery, along with CalOSBA and GO-BIZ, are helping Californians #ShopSafeShopLocal to support small businesses and help all of our diverse neighborhoods thrive.
The City of Seaside has allocated funds for small business loans to provide relief for existing businesses within city limits. Businesses may use these funds to cover expenses like rent, payroll, and utilities. Repayment of the loan begins after the pandemic emergency is declared over. Loans are available for $5,000 or $2,500. Applicants will be asked to complete an Experian credit check after submitting their application.

Interested applicants should click here to apply now.

Email info@ci.seaside.ca.us with any questions.
 Monterey County Resources
 San Benito county resources
Santa Cruz County Resources
March 19 stay at home order
Stay Home Except for Essential Needs
Please see the list of Essential Infrastructure Workers (PDF).

If your business is on the list of exempt sectors, it may still operate.
This list is subject to updates.

Your city or county may have additional guidance. Please check with your local government.
Contact GO-Biz with questions, the team can help you.
Follow the stay at home order issued by Governor Newsom.
Review the financial, technical, and workforce assistance resources on this page.
Business Planning, Counseling, and General Resources
Overview of the Venture Capital environment in the COVID19 emergency.
 Regional Informational Websites
state and National Informational Websites