5th Annual Startup Pitch Contest
September 13 @ 6:00 pm

-

8:30 pm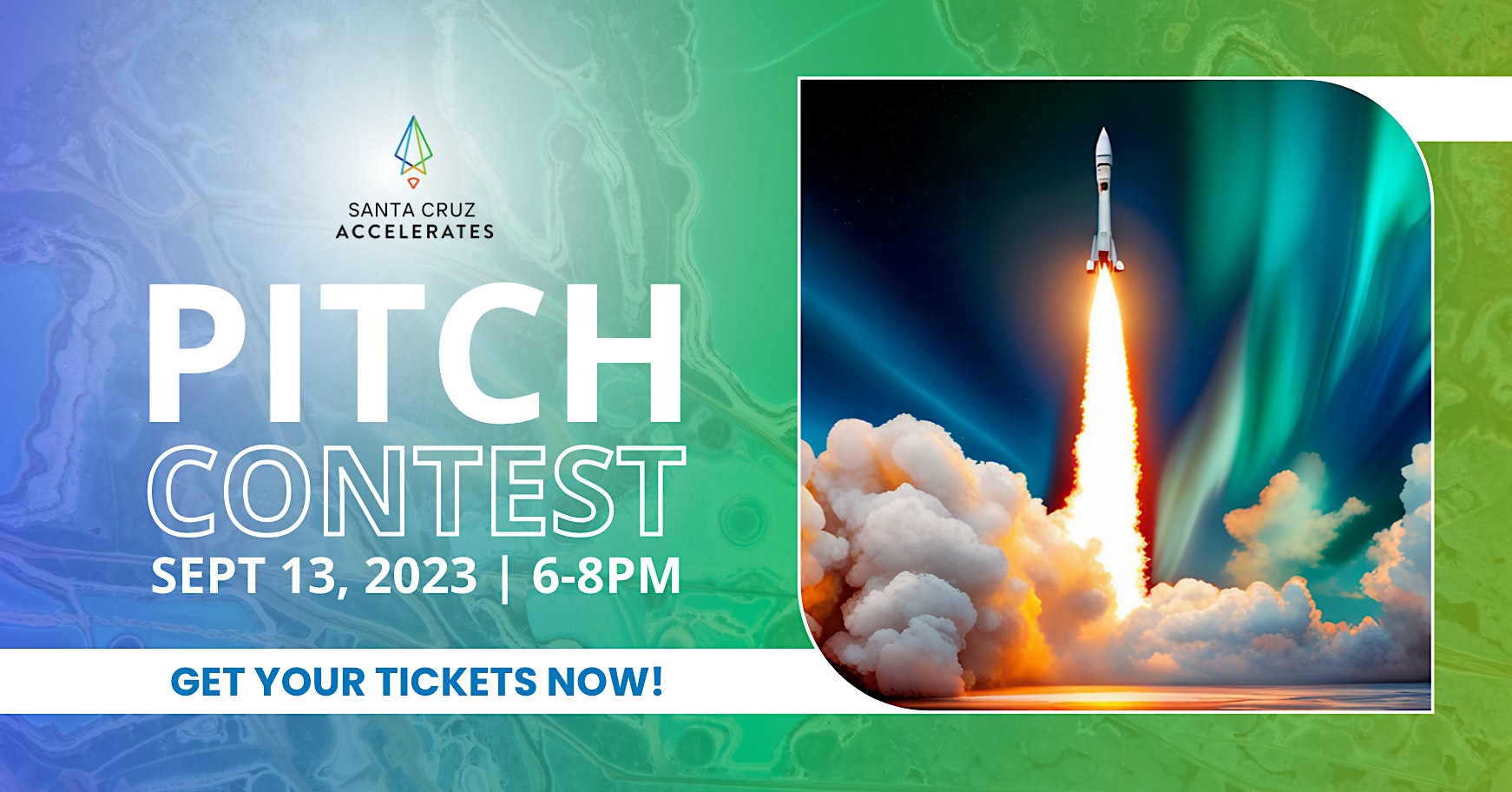 5th Annual Pitch Contest featuring 5 exciting new startups!
Santa Cruz Works is proud to launch our 5th Annual Pitch Contest for the 5th cohort of the Santa Cruz Works Accelerator Program. Join us as 5 exciting new startups each give 5-minute presentations to a panel of judges / VCs. First place will receive $5,000 from SC Ventures, second place will receive $2,500 from the City of Santa Cruz. All finalists will have access to additional investments from Santa Cruz Ventures. YOU, the audience, also get the opportunity to vote for your favorite startup to receive a $1,000 cash prize!
VERY limited seating so make sure to get your tickets FAST!
Finalists
CarbonBridge: We make the lowest carbon and energy footprint renewable methanol using biocatalysis, to replace bunker oil in shipping. We will meet high-volume methanol pricing by 2040 to enable faster decarbonization of shipping.
Edily: Our mission is to empower creators, educators, and learners and create the most personalized online education experience in the world.
Here For You: At 'Here For You,' our mission is to create a compassionate and interconnected platform that offers comprehensive support to individuals and families in their times of need. Through fostering a dynamic support network, we enable a diverse array of caring expressions – from messaging and fundraising to thoughtful gift-giving, coordinated help, and easy access to vital resources.
MoneyFlow Organization: Our mission is to revolutionize financial engagement and reduce financial stress for individuals and families.
SwellCycle Inc.: At Swellcycle, we're revolutionizing the surf industry by 3D printing sustainable surfboards. Our core mission revolves around minimizing environmental waste, slashing production and shipping expenses, enhancing the buying experience for surf enthusiasts, and fostering a fresh, socially engaging surfing ecosystem.
Food & beverage will be provided.
Want to get in for free? Reach out to Malinasantacruzworks.org to become a volunteer.
THANK YOU SPONSORS!