CRM Simplified: A Comprehensive Introduction
October 12 @ 12:00 pm

-

1:00 pm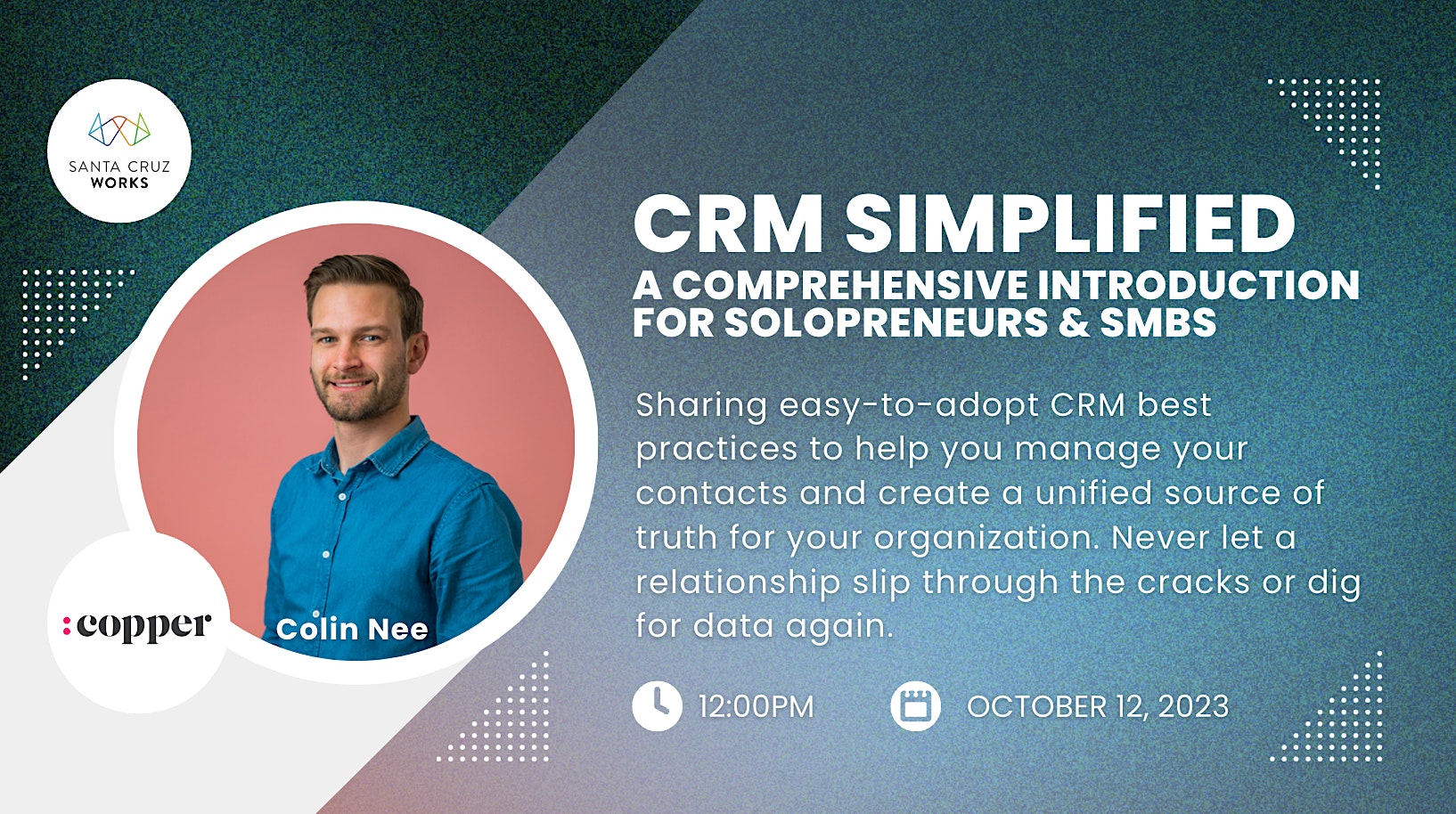 Sharing easy-to-adopt CRM best practices to help you manage your contacts and create a unified source of truth for your organization.
Are you struggling to manage your contacts and want a simple solution to manage your data? Join us for an informative webinar that will revolutionize the way your business manages relationships and maximizes productivity. In this session, we will explore the power of native Google integration, contact management, donor and pipeline management, and how to gain deeper visibility into your relationships.
Key takeaways from this webinar include:
Create a center source of truth for your business: Learn how to consolidate your data and create a unified system that ensures accurate and up-to-date information.
"Work where you work" with seamless Google Integration: Say goodbye to tab-to-tab workflow and experience the convenience of managing your contacts and relationships directly within your Google workspace. Relationships will never slip through the cracks ever again.
Streamline Donor and Pipeline Management: Discover strategies and tools to effectively manage your contacts, ensuring that no valuable connection is overlooked or forgotten.
Don't miss the opportunity to learn from our presenter, Colin Nee. With 8 years of experience in software sales and 6 years at Copper, including his role as Director of Sales, Colin brings a wealth of knowledge and expertise to help you optimize your nonprofit's relationship management. Mark your calendars and join us for this insightful webinar that will empower your organization to build stronger relationships, streamline workflows, and achieve greater success. Sign up now!
THANK YOU SPONSORS FOR YOUR SUPPORT!