Managing HR in a COVID-19 Era
April 30, 2020 @ 12:00 pm

-

1:00 pm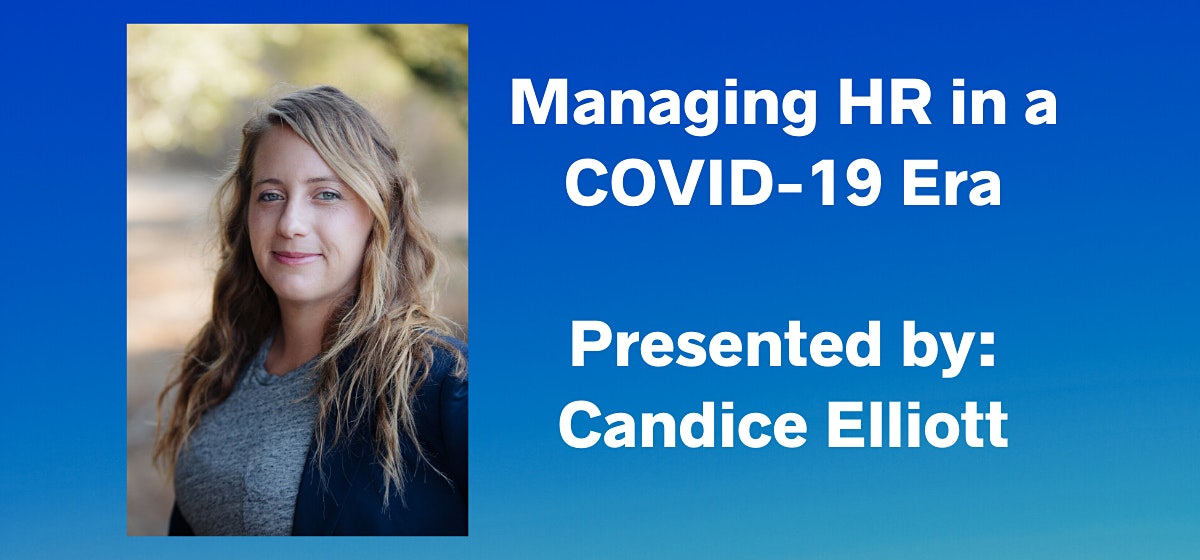 This webinar with Candice Elliott will address managing your HR issues in a COVID-19 era.
Candice Elliott, Principal Consultant at Fortress and Flourish will address managing your HR issues in a COVID-19 era.
Topics include:
Workforce Reductions: reducing employee's schedules, layoffs and furloughs
Administering Emergency FMLA and Sick Pay per FFCRA
Our company has been approved for the Payroll Protection Program – what should we do with our employees?
Fortress and Flourish is a business consulting firm that specializes in HR Policy and Leadership Development. F&F collaborates with business leaders to develop and implement customized Human Resource Management systems and Leadership Development workshops. These systems are meant to foster culture and to help business owners make decisions about their employees that are based on legitimate business needs. All staff come into contact with the HR Management system currently in place, Fortress and Flourish builds out that system with best practices so your company is prepared for the unexpected.