Monterey Bay DART Meetup – Cargo Drones
January 16, 2020 @ 9:00 am

-

12:00 pm

$10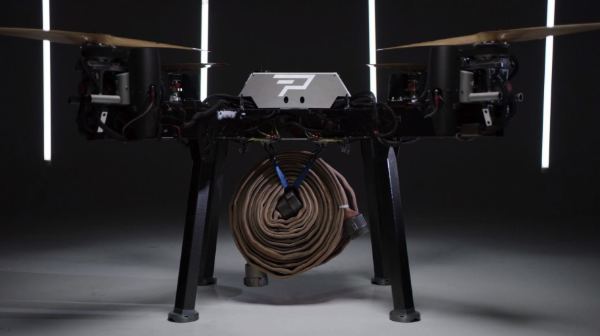 A new generation of plane-sized autonomous delivery vehicles are capable of carrying hundreds of pounds for hundreds of miles. They're called cargo drones. They are fast, more environmentally friendly, and could completely change the cargo industry.
Delivery drones are being tested today that are designed to drop a single item nearby a target, which is a more local solution. Over the past few months, Amazon announced plans to drop packages at customers' doors, Alphabet's Wing got FAA approval to make deliveries in the US, and UPS said it was testing its own tech by delivering medical supplies to hospitals in Northern Virginia. But there are concerns about safety and how the Federal Aviation Administration will regulate them.
Three invited speakers include:
1. Joshua Resnick (https://www.linkedin.com/in/joshua-resnick-4426a031/) will present Parallel Flight's (https://parallel.aero/) heavy lift drone strategy and successful crowd funding campaign (https://www.startengine.com/parallel).
Heavy lift unmanned systems open new possibilities for firefighting, search-and-rescue, ship-to-shore, agriculture, and remote logistics applications.
2. Clement Gires (https://www.linkedin.com/in/giresclement/) will provide an update on Camp Six'x (https://campsix.com/) fixed wing drone lifting and delivery strategy.
Camp Six is enabling people to live, work and play anywhere on earth. Our autonomous aircraft will deliver up to 1,000lb of payload -loaded on standard pallets- in a 300 mile radius at a lower cost than ground trucking.
3. Alexey Ivanenko (https://www.linkedin.com/in/alexey-ivanenko-3633a424/) will present the BMPower (https://bmpower.us/) hydrogen power source for drones and other applications.
BMPower's solution is a lightweight hydrogen Plug&Play 'battery' with x5 times better energy density than Li-ion. The product dramatically increases the capabilities of flying machines – drones fly 3 hours instead of 15 minutes with Li. Our solution is the best in terms of energy efficiency, ease of use and maintenance cost.
Presenters are invited to have examples of their solutions present at this event.
Join us for an informative session exploring the opportunities and challenges in this emerging drone segment. Presentations, networking, tacos & beverages.