Monterey Bay Regional – FIRST Robotics Competition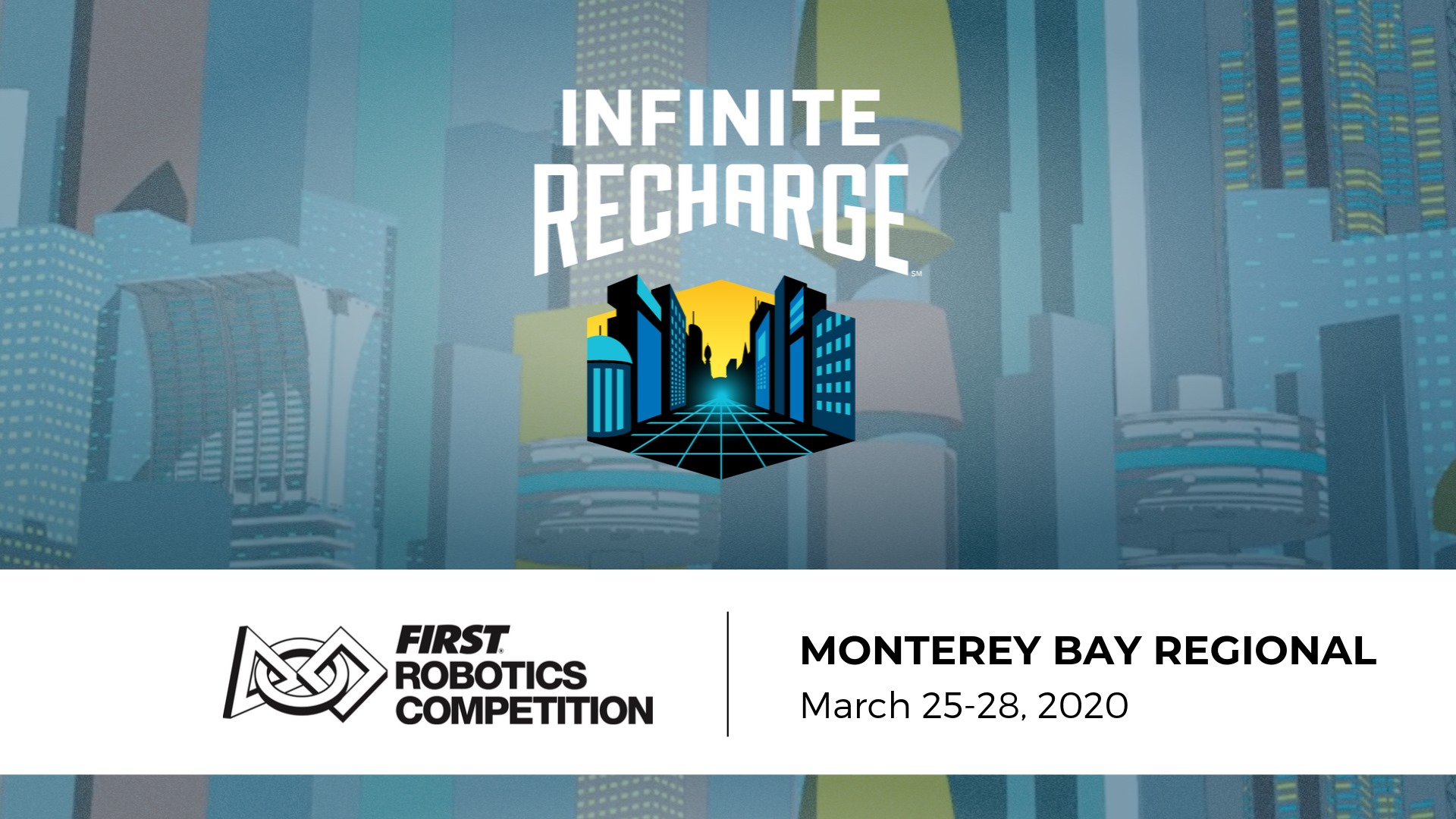 Under strict rules, limited time and resources, teams of high school students are challenged to raise funds, design a team "brand," hone teamwork skills, and build and program industrial-size robots to play a difficult field game against like-minded competitors. It's as close to real-world engineering as a student can get.
The FIRST Robotics Competition combines the excitement of sport with the rigors of science and technology. We call it the ultimate Sport for the Mind. High-school students call it "the hardest fun you'll ever have."
GENERAL PUBLIC INVITED TO THE EVENT ON FRIDAY & SATURDAY (Mar 27-28th).
🤖 Invite your friends, family and community members to catch the excitement of this intense robotics competition, tour the pits to visit with teams and robots, and cheer on your favorite teams.
This year's game, INFINITE RECHARGE, will be released on January 4, 2020.
In the meantime, check out this teaser —> https://www.twitch.tv/videos/480602258?_hsenc=p2ANqtz-8SKX4f9bULQuHnJTuu_en92HSJr6JnkN0EF32HpQVkCAp9wOuawOh7TqHyF2kNKGhIcU5aeepUyLap3aQjUZwniq8RiQ&_hsmi=76791539&t=00h37m38s&utm_campaign=fr-registration-020&utm_content=76791539&utm_medium=email&utm_source=hs_email
Check back for more details as they are released!
Great free family event! All welcome.
***PLEASE SHARE THIS FACEBOOK EVENT WITH YOUR FRIENDS***
⭐️ Let us know you are "GOING" to the event by clicking on a date OR scrolling down to "See More Dates" and select "GOING".
No tickets required.
NOTE:
– Closed toe shoes required.
– Mar 25-26th is for teams only and mostly dedicated to load-in and practice matches.
https://www.facebook.com/events/522706305187159/?event_time_id=522706308520492