Santa Cruz Works New Tech November 2022
November 2 @ 5:00 pm

-

6:00 pm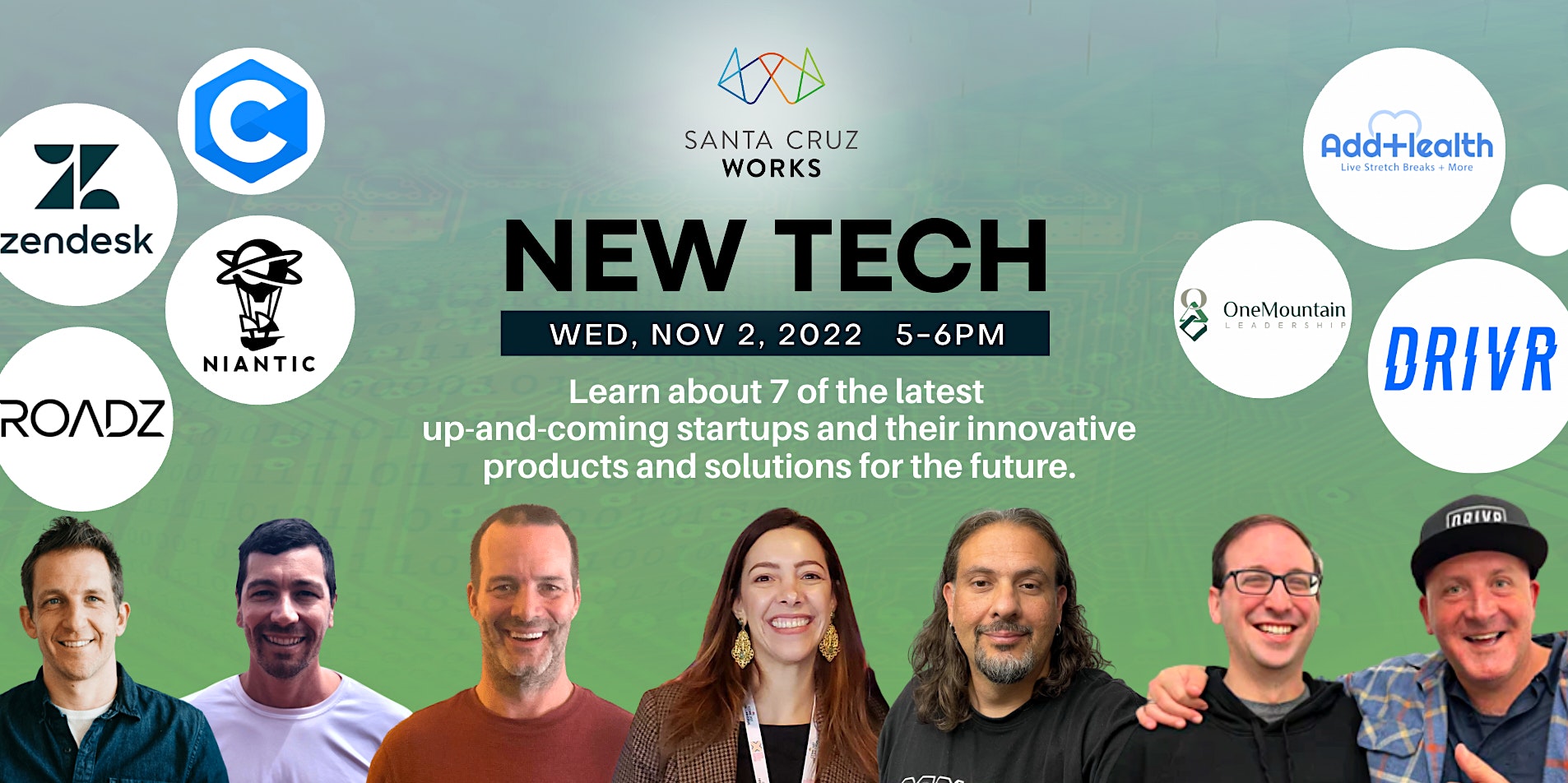 5-minute demos by Niantic, Roadz, Chorestop, Add Health Today, One Mountain Leadership, Drivr, and Kyle Kelly
This is the last virtual event before we return to in-person events in December 2022. And what a lineup!!
Community Interest: Kyle Kelly will discuss the pros and cons of Measure O, the Library Mixed-Use project, where voting Yes means No, and No means Yes.
Niantic Labs: Remember Pokémon Go? Wait until you see what is coming! Filip Iliescu leads the developer adoption team for Niantic. Filip will be sharing about Niantic's Lightship platform, which you can use to create world class AR applications like Niantic's hit game, Pokémon Go.
Drivr: Sol Lipman and Jacob Knobel have done it again! Drivr is a crowdsourced tipping platform for Amazon drivers. The world debut!
This event will be recorded, BUT…it will be made available only to paid SCWorks Members and Partners. Have you thought about becoming a member? JOIN TODAY