Startup Investment & Community Capital Expo is the region's premier startup investment conference. This year's event will be hosted online as a multi-day event from September 28-30, 2020.
This year's theme combines the two major social concerns of the day: inclusivity and recovery. The changes wrought by the COVID emergency provide the opportunity to re-examine our entrepreneurial system and for a reinvention of businesses and of the funding process around inclusion.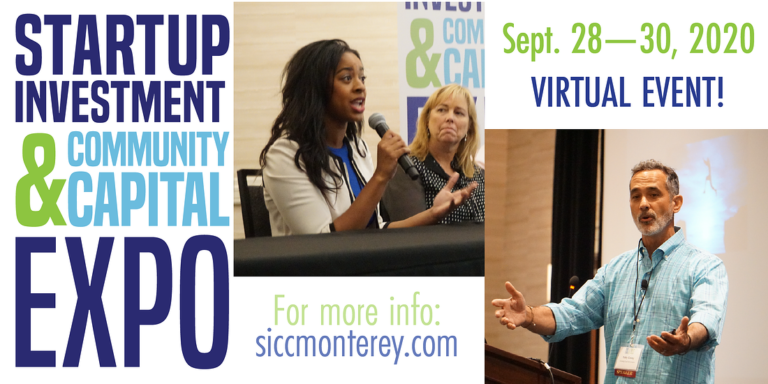 Does Your Company Need a Logo? CSUMB Can Help!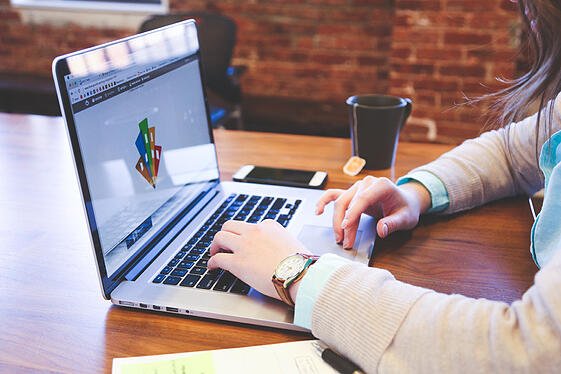 CSUMB's CST 406 Graphic identity course is looking for business clients!
In this course, students create a Graphic Identity System for a company or non-profit organization. The Graphic Identity System includes a logo and Graphic Standards Guide that specifies the use of the logo and design elements of the organization's brand. A print and digital stationery system of business card, letterhead and envelope are included. Students may design for the class client, a personal client or capstone project. This course begins August 25.
For more information, contact instructor Bobbi Long at blong@csumb.edu.
Save the Dates for Z Hacks 2020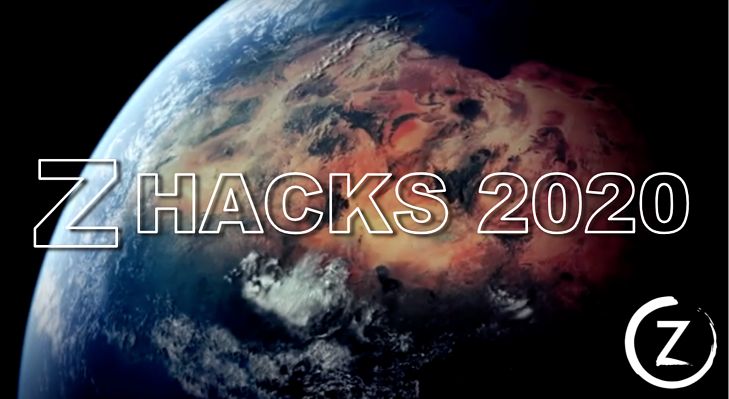 Until now, you needed to be a coder to participate in a hackathon. To code, you needed the benefit of a good education. You needed to be able to afford a computer, software, and broadband. And you needed a passion for coding.
Not anymore.
At Z HACKS, your project entry can be code, or any form of art: a dance, a song, a poem, artwork, a short story, a sculpture, just about anything. Why? Because YOU care about inclusivity. YOU care about the many challenges global citizens face: racial discrimination, education, pandemics, environment, and social injustice. YOU are a Zentrepreneur. Zentrepreneurs are not limited to a single medium. Zentrepreneurs tap into their infinite creativity to solve big and little problems. To build a better world.
Participation Eligibility: This event is open to anyone who attended school in 2019, or will attend in 2020-2021.
Save the Dates
September 12: Z Hacks event begins
September 19: projects closed
September 19-20: Judging
September 21: Winners announced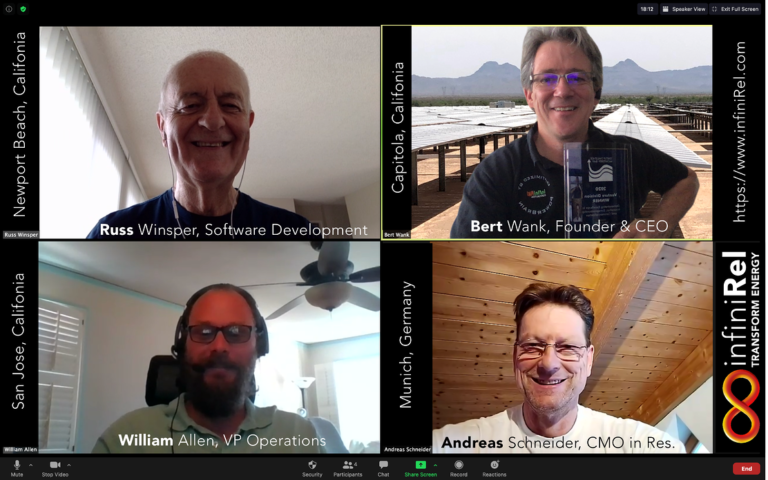 The infiniRel team headed by Founder & CEO Bert Wank, of Capitola, has developed a patented monitor and control system for critical electronics at utility-scale solar power plants, which helps solar plant operators to dramatically reduce unexpected maintenance costs. Unlike traditional monitoring solutions, infiniRel's inverter health scanning technology enables timely intervention through predictive corrective maintenance and works similar to an EKG predicting heart failure.
In July, infiniRel has won a prized award from the U.S. Department of Energy to further develop and test its technology with Sandia National Laboratories and submit their prototypes this fall to the final stage of the American Made Solar Challenge and a chance to win the grand prize of $500,000 in cash and an additional $75,000 in vouchers. At that time infiniRel plans to have multiple prototypes in the field with paying customers to validate the power of data with its proprietary instrumentation fueling powerful Machine Learning (A.I.) algorithms. "infiniRel significantly reduces expenses for solar operations and maintenance (O&M) teams, that solar asset managers have not budgeted for, but are absolutely necessary to keep solar power plants delivering clean energy they promised", says Bert Wank, who hails from Germany and defined the world's first Lithium Ion safety chip as one of the 14 power product lines he launched prior to switching from semiconductors to solar. After the boom and bust of many solar stake holders, the recent growth of solar has become ripe for a game-changing approach to make renewable energy more reliable and more affordable. Bert continues with his strategy "Solar serves as our trim-tab, our proving ground for larger emerging markets in battery energy storage and e-mobility. Autonomous electric vehicles on the road and in the sky, such heavy-lift drones and air taxis, all rely on safe and reliable power electronics".
infiniRel brings together veterans from the semiconductor, telecom, automotive and solar industries, most recently joined by Ronnie Pettersson, of San Jose, as their Advisor in IoT, and formerly Group Vice President responsible for ABB's cloud and edge platform. The team has recently won the first prize in the Venture Division of the 2020 Startup Challenge Monterey Bay and is supported by the Tech Futures Group.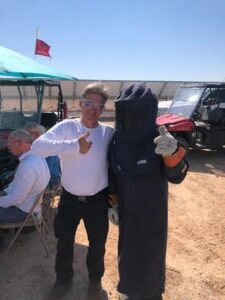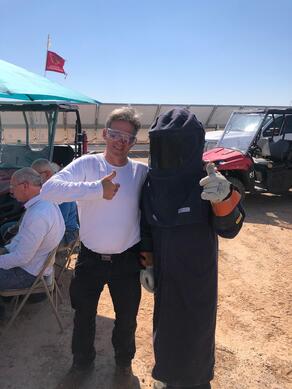 Startup Monterey Bay Tech Virtual Meetup

Tuesday, September 8, 2020
6:00 PM – 7:30 PM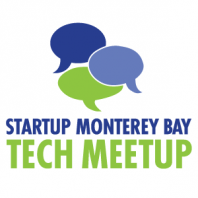 Startup Monterey Bay Tech Meetup is the place to go to meet aspiring entrepreneurs, get news about what's happening with local startups, get help, and get inspired!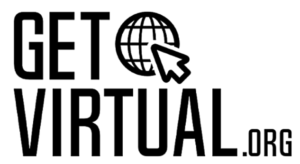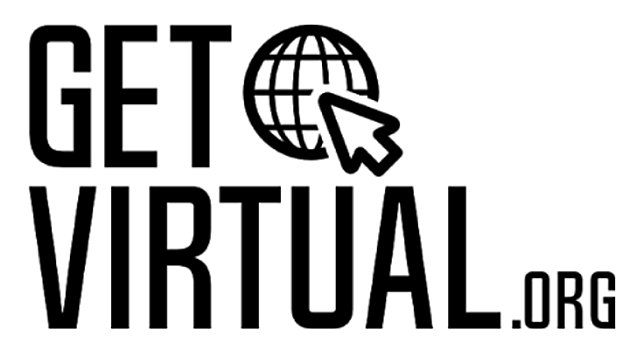 The Get Virtual project helps businesses caught in the COVID-19 emergency to build their online presence and capabilities. Students working with the project assess the needs of applying businesses and create websites, social media, and other tools for the businesses to build their businesses in the virtual world. A non-profit organization has been created to take the project nationwide, working through universities across the country. Interested businesses should apply at https://www.getvirtual.org/. The service is free to client businesses and is aimed at businesses that lack the knowledge and resources to do the work themselves or hire an agency to do the work.
COVID-19 Resources for Startups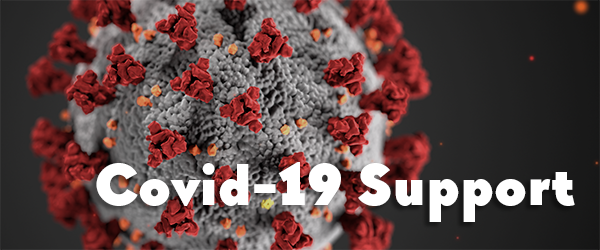 There are resources to help startups and small businesses in the Monterey Bay region navigate the challenges presented by the coronavirus pandemic. If your business has been impacted by the coronavirus epidemic, you can find assistance and updates below.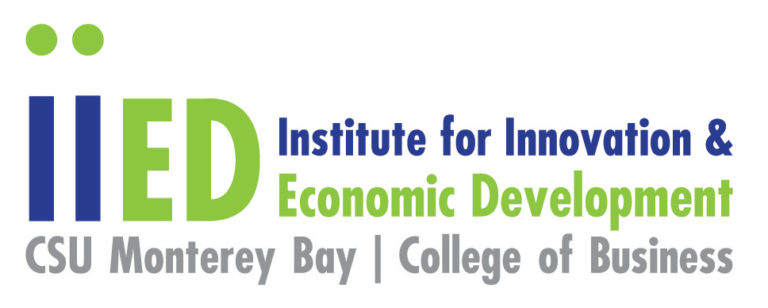 Would you like to contribute to this monthly newsletter?
Email dripke@csumb.edu for more information.