A.I. Workshop & Luncheon: AI Tools For Businesses
May 31 @ 11:30 am

-

1:30 pm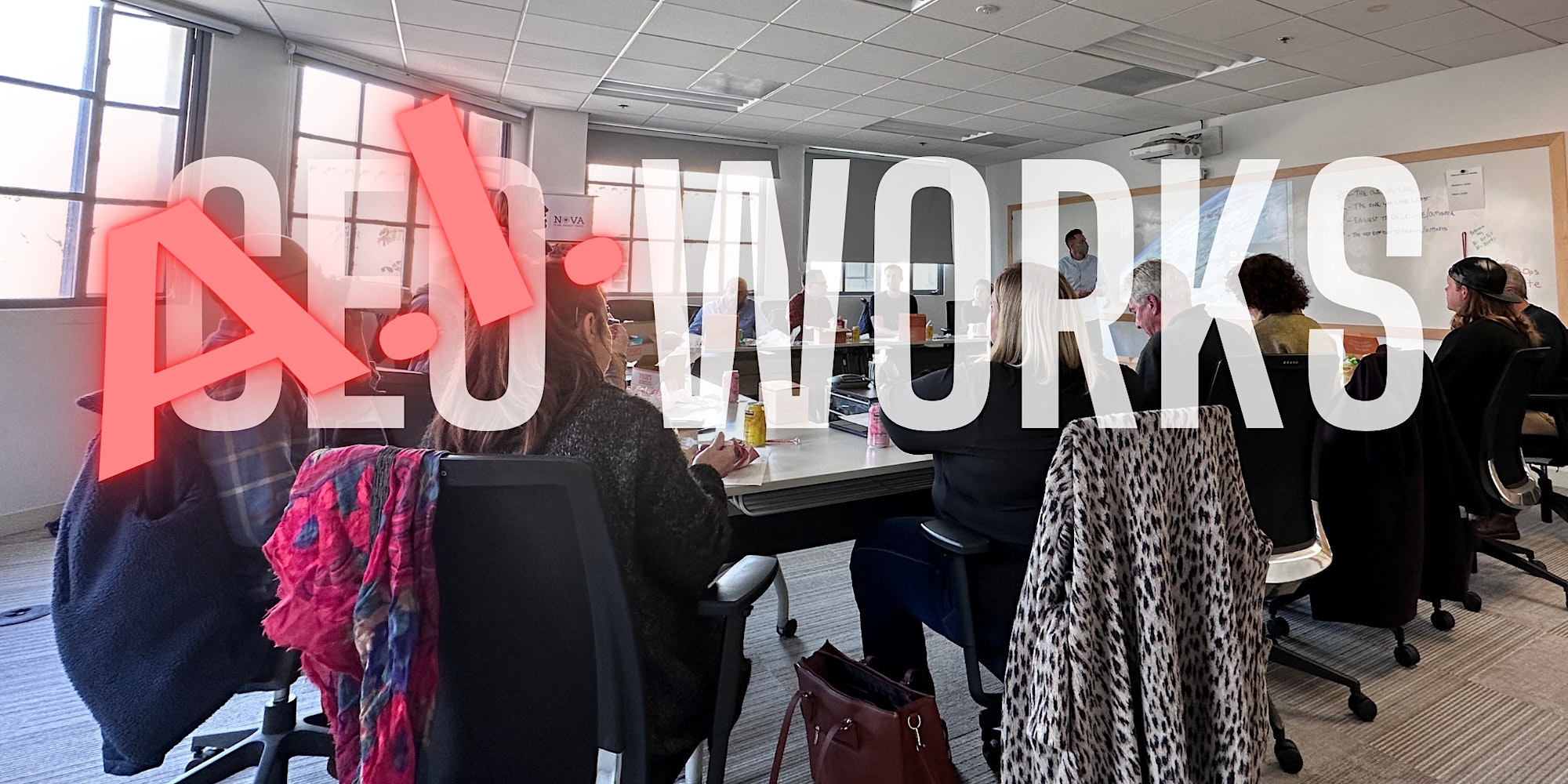 Learn about the latest AI tools for businesses.
Santa Cruz, brace yourselves for a truly epoch-defining happening! Remember our good ol' monthly CEO Works? Well, it's been upgraded, turbo-charged, and absorbed by the mystical powers of A.I. No joke, it's like the Borg, but without the funky eye implants and their horrible taste in spaceship décor.
This month, we're flinging open the doors to one and all. Yes, every Tom, Dick, and HAL 9000 is welcome to join the fun. We're honing in on A.I. tools, those fantastic little digital assistants that are transforming businesses from coast to coast faster than you can say "Hey Siri."
Now, get ready for our speaker lineup, because it's hotter than a server farm running at full capacity. First off the starting block is Drew Meyer, a wizard of product and marketing at Amazon, where he crafts the perfect Alexa messages to tickle the ears of millions of developers worldwide. He's going to drop some knowledge bombs about how generative A.I. apps are shaking up customer engagement and impacting all sorts of tech development. Plus, he's got the inside scoop from AWS and Alexa.
Next up, we have the illustrious David Dennis, Microsoft bigwig and co-founder of Ventana Surfboards & Supplies. This guy's got a resume that would make a Swiss Army Knife feel inadequate. He's going to dive into the nitty-gritty of practical A.I. applications for business, and how they're being leveraged for automation, insights, and decision-making. Oh, and he's also going to reveal how A.I. is opening up new frontiers for innovation and growth.
But hold onto your hats, folks, because we've got one more guest! Meet Mark Willaman, co-founder of the Santa Cruz staple, Newsworthy.AI. He's revolutionizing PR distribution, turning your everyday news or blog post into headline material. And here's the kicker: attendees get free credits to give the platform a whirl!
Of course, we won't let you starve. A mouth-watering lunch from Togos Scotts Valley is part of the deal. All we ask is a small $15 fee, and you're in for this fantastic, life-altering event. Yes, it's going to be absolutely MAH-velous. See you soon!
If you are an existing Santa Cruz Works Partner or Member, use your unique promo code for a discount. If not, there is no time like the present to join the SC Works! JOIN