Hospitality & Tourism Career Fair
November 15 @ 2:00 pm

-

4:00 pm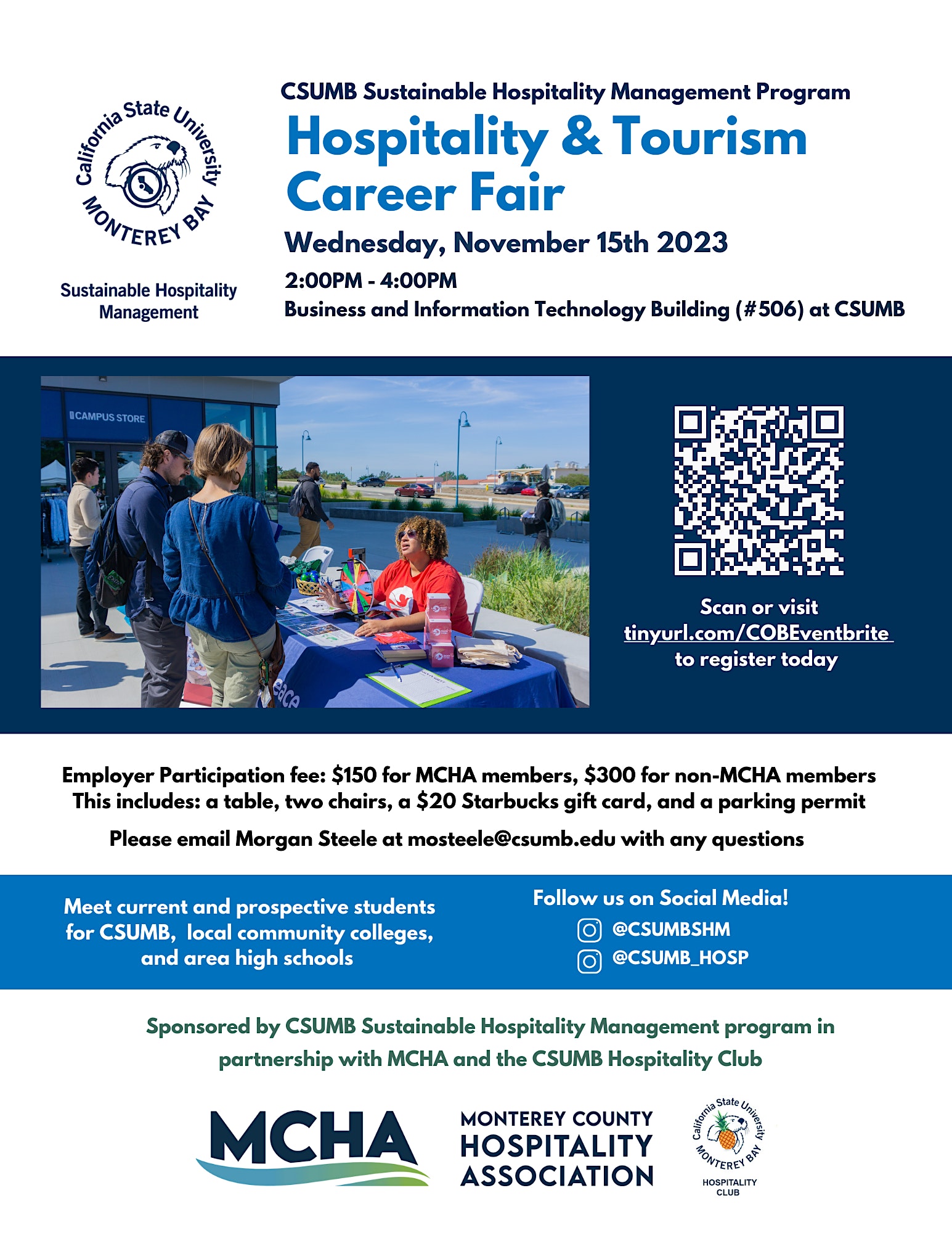 A unique opportunity for students to network and connect with hospitality industry leader
Sponsored by the CSUMB Sustainable Hospitality Management Program in partnership with the Monterey County Hospitality Association (MCHA), and the CSUMB HOSP Club, this hospiatlity & tourism career fair offers a valuable opportunity for students to engage with key players in the hospitality & tourism industry, explore diverse career avenues within the industry, and discover available job openings and career opportunites. Hospiltalty & tourism industry leaders will be present to provide information about part-time and full-time positions.
Whether you are a student seeking part-time work, looking for insights into a hospitality career, or a recent graduate in pursuit of career opportunities, this event is a perfect place to start.
Don't pass up the chance to network with prominent hospitality employers and kickstart your journey towards a fulfilling career in this vibrant and dynamic field.