Housing Summit
June 27 @ 8:30 am

-

11:00 am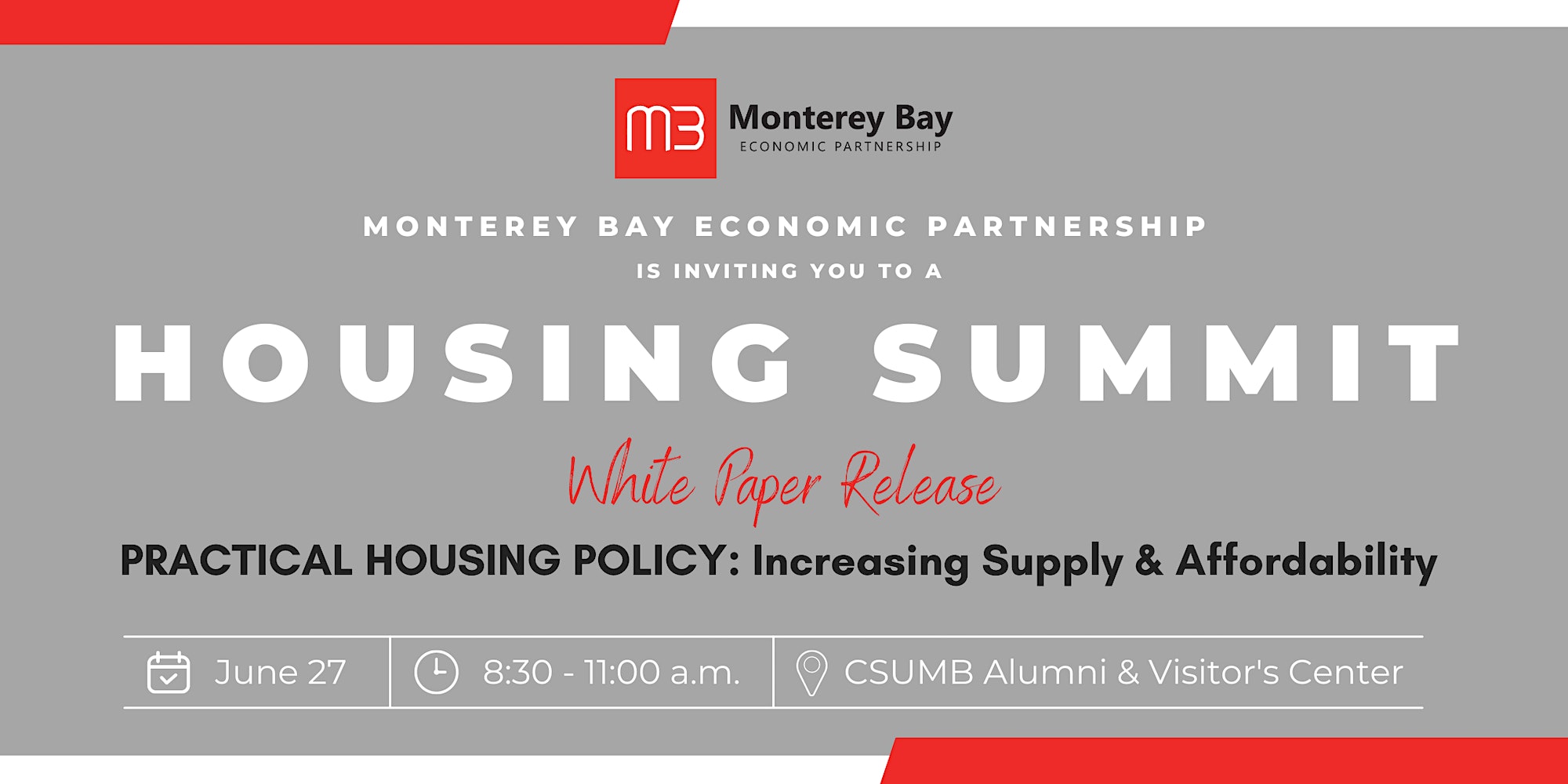 Housing Summit: New white paper on RHNA released, addressing key challenges and proposing innovative solutions for affordable housing.
Housing Summit
The Monterey Bay Economic Partnership (MBEP) is organizing a Housing Summit where we will unveil a new white paper titled "Practical Housing Policy: Increasing Supply and Affordability for the 6th Regional Housing Needs Cycle." This white paper offers valuable insights and recommendations to policymakers and stakeholders, serving as a catalyst for informed discussions and collaboration to tackle housing challenges and shape the region's housing future.
The summit aims to gather a diverse group of stakeholders, including policymakers, housing advocates, developers, and community members and will serve as a platform for fostering collaboration among different sectors and advancing practical policies that can increase housing supply, enhance affordability, and shape a more equitable housing ecosystem.
Overall, the Housing Summit and the release of the white paper are essential initiatives that encourage informed decision-making and promote collective action towards overcoming housing challenges and ensuring a brighter future for housing in the Monterey Bay region.
Tickets are free for MBEP Members and $39 for the general public. Registration includes continental breakfast and parking.