Nir Eyal's Indistractable
July 1, 2020 @ 7:00 pm

-

10:00 pm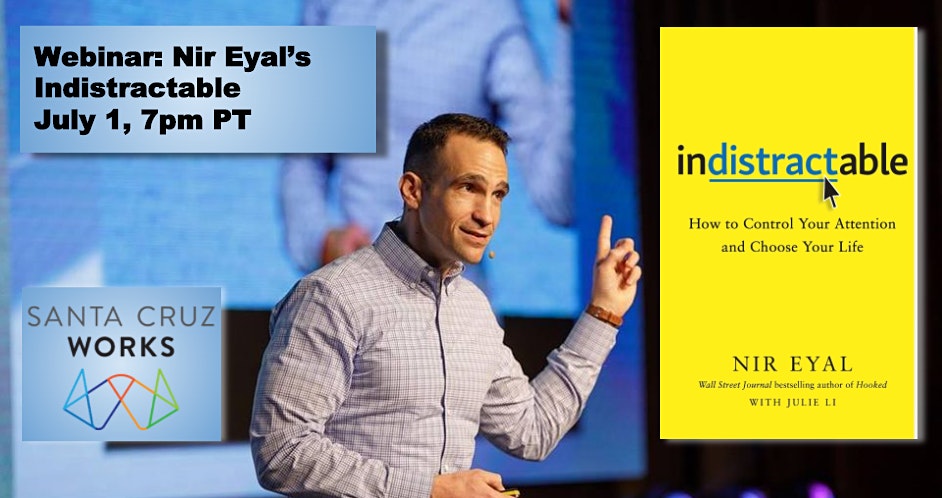 Webinar: Nir Eyal Presents "Indistractable"
Ever get the feeling the world is full of too many distractions? Research shows the ability to stay focused is a competitive advantage, in work and in life. However, in an age of ever-increasing demands on our attention, how do we get the best from technology without letting it get the best of us?
We are living through a crisis of distraction. Plans get sidetracked, friends are ignored, work never seems to get done. Why does it feel like we're distracting our lives away? In Indistractable, behavioral designer Nir Eyal reveals the hidden psychology driving you to distraction.
Check out Indistractable, and join us on July 1.
"If you value your time, your focus, or your relationships, this book is essential reading. I'm putting these ideas into practice." -Prof. Jonathan Haidt, author, The Righteous Mind