Santa Cruz Works: Green Tech
February 19, 2020 @ 6:00 pm

-

8:30 pm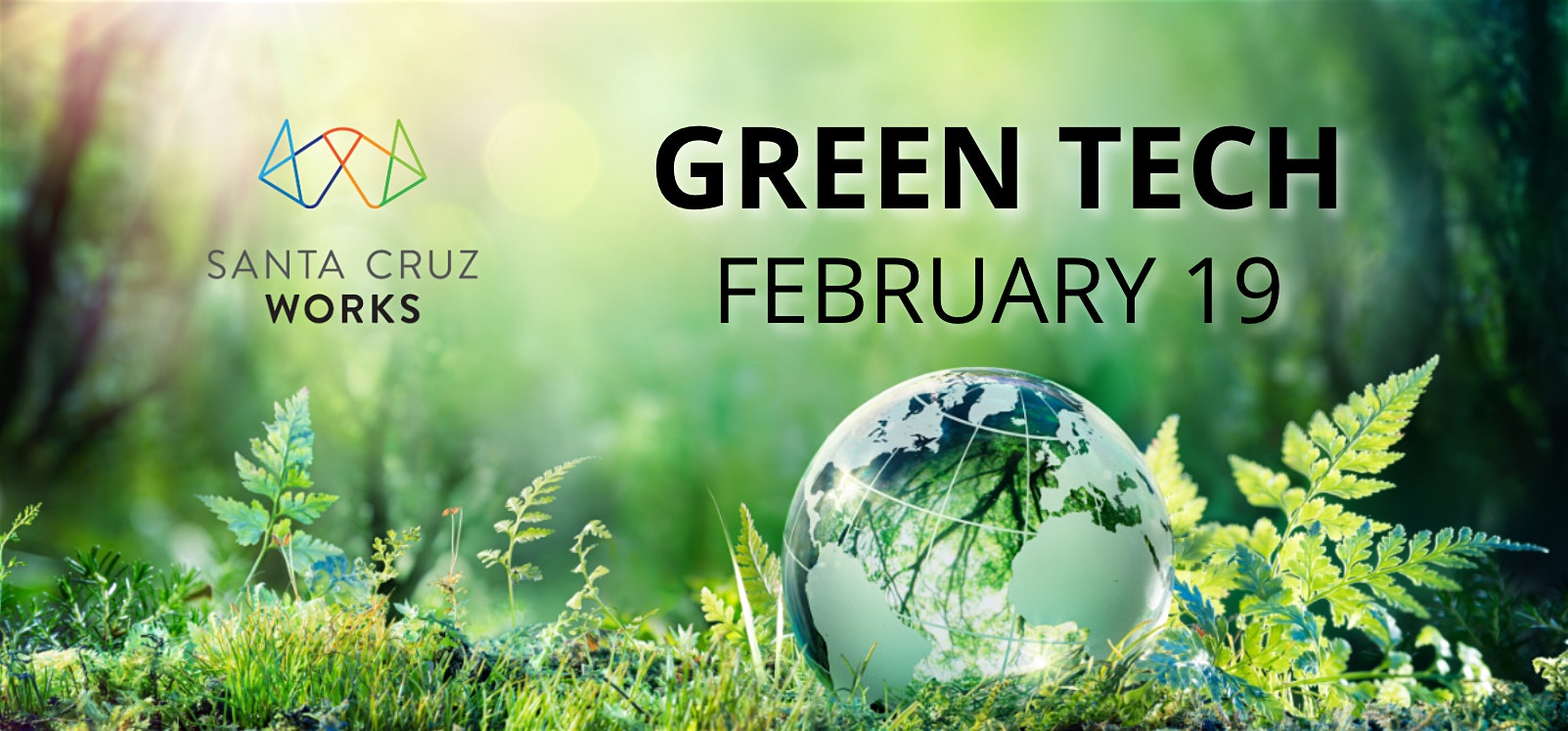 Green Tech: Gringgo, Prometheus Fuels, Cruz Foam, Microsoft + Ventana Surfboards & Supplies, O'Neill Sea Odyssey, Blume
Santa Cruz Works is honored to host our 2nd Green Tech event. And this will be our second New Tech event in February due to the timing of our special guest from Indonesia. Toby Corey will kick things off with some wisdom from Zentrepreneur Life. And then…
Gringgo: traveling all the way from Bali, founder Oliver Pouillon will tell us about his unique image recognition tool to accelerate plastic management system, improve plastic recycling rates, and reduce plastic dumped in the ocean; and how he was one of the top winners of the $25M in grants from tech giant Google. Yes tech companies do care about our environment.
Prometheus Fuels: Looking for a carbon neutral solution for your gas guzzling car? Rob McGinnis will tells us how his company creates gasoline out of thin air! READ
Microsoft, Ventana Surfboards & Supplies: David Dennis will update us on Microsoft's leadership plan to be carbon neutral. And be astounded by the beauty of his nonprofit Ventana Surfboards & Supplies. How can Microsoft help you?
Pleasant Robotics: learn about P.E.T.E.R: and the CES winner Gabriella Pleasant about her micro-plastic eating turtle.
Cruz Foam: if you are just waking up from a 5-year hibernation, John Felts will dazzle you with their biodegradable replacement for styrofoam popcorn and packaging. And they will have some fantastic news!
O'Neill Sea Odyssey: Rachel Kippen / ED will provide us with both her and Jack O'Neills vision for this coastal environmental adventure.
Blume Distillation – Tom Harvey will update us on their bio-refinery systems for the commercial production of alcohol end and co-products.
2NDNATURE – Nat Evatt will explain how 2NDNATURE is using map-based technology to help cities and counties use science to make better decisions and communicate clean water progress to the public.
ATMOtube – Leo Kaplun will show us why this successful startup launched big with a $250k IndieGoGo campaign, and has been featured in Techcrunch, Venture Beat, New York Times, FastCompany.
Cash bar. Music by: Cruz Control
Support our community events!
Special Community Guest: Santa Cruz SPCA
SPONSORED BY: UCSC, Wynn Capital Management