Startup Monterey Bay Connect
Tuesday, June 13, 2021
6:00 PM - 7:30 PM
Startup Monterey Bay Connect is the place to go to meet aspiring entrepreneurs, get news about what's happening with local startups, get help, and get inspired!
This month's meetup will focus on innovative spaces.
Presenters include:
Doug Yount of Shea Homes in Marina
Doug Phillips, general manager of the Monterey Conference Center
Karina Alvarez & Diana Ballesteros of the CSUMB Otter Student Union
Avneesh Kumar from HelloDesk
Tune in for a special reveal announcement this month!
If you would like to view past Meetup recordings, click here to view them on demand.
2012 Startup Challenge Venture Division winner Apostrophe (formerly YoDerm) announced its acquisition by major telehealth platform Hims & Hers on Thursday, June 24. Apostrophe's entire team will join the company, with CEO and co-founder Ben Holber assuming the role of CEO of the Hims & Hers dermatology business line. The deal is expected to close in the third fiscal quarter of 2021.

Holber views the move as a huge opportunity for Apostrophe. "The whole team is moving over and we are still going to be growing the Apostrophe brand," he said. "I am excited to get resources from such a high-performing team. There are some potential benefits for our pharmacy to do fulfillment for Hims, and for their pharmacy to do some for us."
Parallel Flight Technologies soars to completion of
equity crowdfunding campaign
After a ten-month equity crowdfunding run, Startup Challenge 2020 Venture Division Runner Up Parallel Flight Technologies (PFT) announced the close of their Regulation A+ campaign on June 30, 2021. The La Selva Beach-based startup raised over 6 million dollars from 4,775 investors, moving a step closer to bringing their heavy lifting drones to consumers.

PFT's drones are designed to create safer situations for first responders in crisis situations. Founder and CEO Joshua Resnick founded PFT after nearly losing his family home in a California wildfire. Searching for a way to aid the ongoing fight against forest fires, he began developing heavy lifting drones. 

Today, Resnick's idea has grown to a reality with the PFT Heavy Lifting Platform driven by (patent pending) Parallel Hybrid technology. The heavy lifting drones or Unmanned Automatic Systems (UAS) technology can carry heavy payloads for up to two hours at a time— ten times longer than existing products. The drones are suitable to be deployed for wildland firefighting, search and rescue missions, construction, logistics, and ag applications.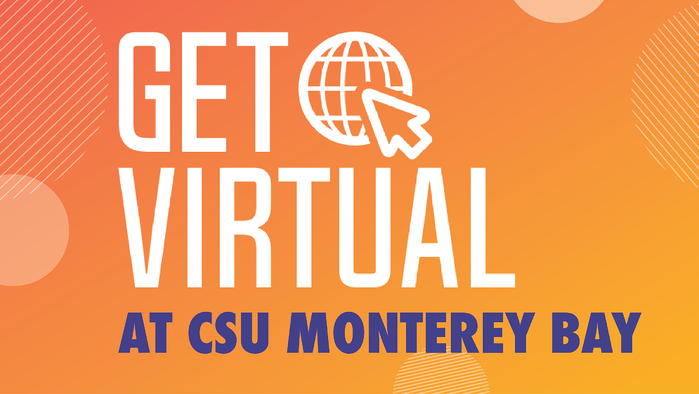 GetVirtual (CSUMB) is changing the virtual landscape for local businesses that have been affected by the COVID-19 pandemic. Now, more than ever, websites, digital advertising, and social media marketing are essential tools for business sustainability. At GetVirtual, we are providing the knowledge and experience for small businesses that will allow them to grow and positively impact our local community.
As a student-led organization, GetVirtual has created support for over 56 small businesses in Monterey County within the past year and provided hands-on experience to over 20 student interns and service learners. As businesses and events are allowed to reopen over the next month, we look forward to building on our experiences and reconnecting small businesses with their community.
Small, regional businesses affected by the COVID-19 pandemic may qualify for free assistance through GetVirtual. Click here to apply now!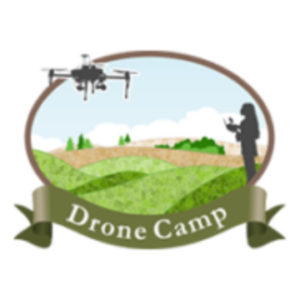 July 26-30, 2021 - Online
Registration for the 5th annual DroneCamp short course on drone mapping is now open! This collaborative, five-day online training program covers a range of topics on how to use drones for mapping and data collection. Instructors from academia and the drone industry will teach various online workshops designed for all users. No experience is necessary.
This year's enrollment will be capped at 500 participants, so register TODAY!!!
The fee covers all five days of content. Students and employees of academic
institutions are eligible for a reduced rate.
The region's largest showcase of emerging companies! Startup Investment & Community Capital (SICC) Expo connects the region's fastest-growing companies with investors and lenders to raise the capital they need to grow their business. The SICC Expo features speakers, panels, and networking to power the Monterey Bay startup community to success!

Join us online and in-person for the 2021 Monterey Bay DART Symposium anchored at the UC Monterey Bay Education Science & Technology (UC MBEST) Center for industry insight panels, presentations, networking, and demonstrations of exciting new-age technologies in globally expanding markets.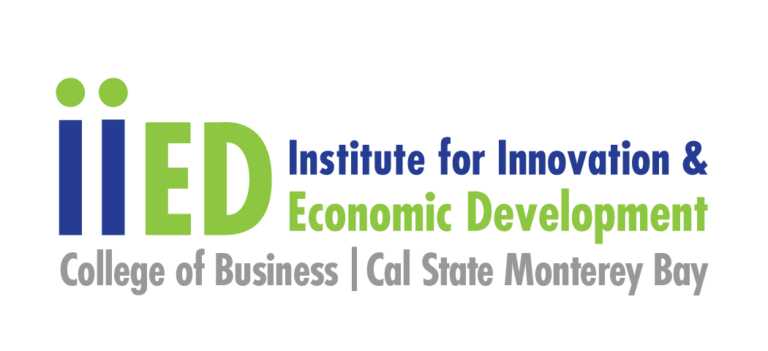 Help Invest in Tomorrow's Regional Entrepreneurs!
The best way to support tomorrow's entrepreneurs is to invest in iiED programs to support our regional entrepreneurs. Follow the link below to make your contribution today.
The Institute for Innovation and Economic Development, California State University, Monterey Bay,
Seaside, CA 93955, United States