Startup Weekend Monterey Bay

2021 startup weekend Results
2021 STARTUP WEEKEND RESULTS
Nine new startup business teams were created during the 2021 Techstars Startup Weekend Monterey Bay held February 5-7, 2021. This was the ninth year that the Institute for Innovation & Economic Development at Cal State University Monterey Bay hosted this event. This was the first year that the event was hosted completely online and with Spanish language interpretation.  Seventy-one (71) participants (both students and community members) signed up for this event, 30 new business ideas were presented, and thirteen of those ideas were selected on Friday, February 5, to work on over the weekend. On Saturday and Sunday, fifteen mentors helped these teams develop their business ideas into new startup businesses. On Sunday, nine teams pitched to a panel of four judges which evaluated them on their business model, customer validation, execution, and design. The judges chose the following winning teams:  
The first place winner and the recipient of the Crowd Favorite Award, ZenSpace, is an at-home immersive meditation pod that helps its users overcome anxiety and stress. 
Runners-up:
Second Place: Seeds4STEM – provides resources to parents and educators to build STEM clubs for 3-8th graders.

Third Place – Lilliput – a smart toy (Plushy Cat) to revolutionize literacy for bilingual early language learners
The other startup teams:
Circle- An app to navigate well-being opportunities

Every Farm – A community-based platform for small farms to expand their business

FeedFo – Location-based social network with live chat feed

GloProz – An e-commerce platform for talent acquisition and project management

Igri – Empower local farmers with agri-technology to improve the quality of their harvest

Micro Movers- Uber for moving your stuff.
Come to Startup Weekend and…
Get hands-on experience with the process of starting a business
Learn how to develop your idea and explain it to people
Meet mentors who will help you move your business ideas forward.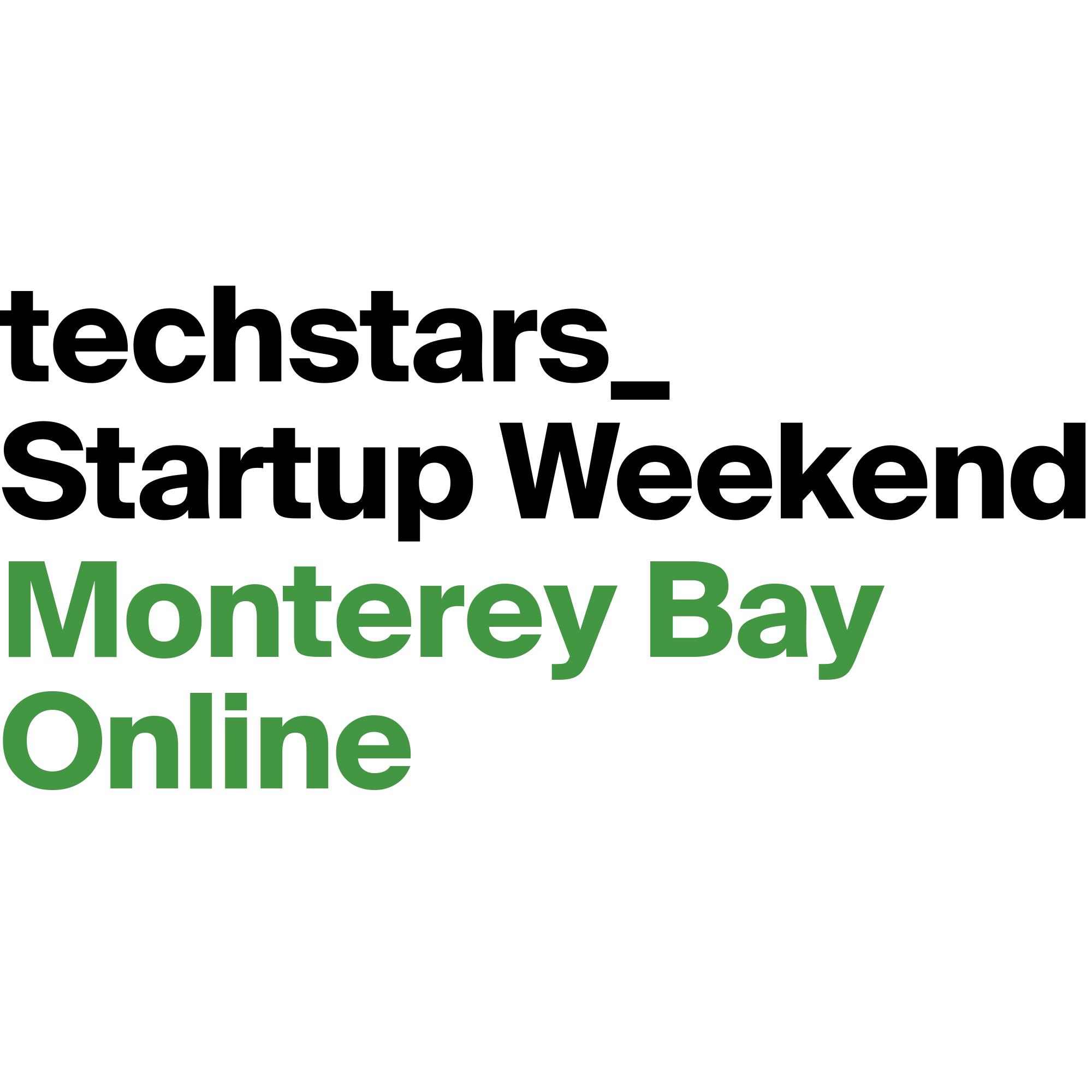 Startup Weekend 2021 Schedule
STARTUP WEEKEND 2021 SCHEDULE
Monday, February 1, 2021
6 – 7 PM
Overview of Startup Weekend & Platform
Session: What makes a good business idea? 
Where do ideas come from?
Wednesday, February 3, 2021
6 – 7 PM
Optional: Deadline to submit a business idea. (If you do not have an idea, you may join a group)
Session: How do I know this is a good business idea?
Friday, February 5, 2021
5 – 8 PM
Startup Weekend Welcome & Overview
Startup Team Formation
Session: Who are my customers and where do I find them?
Saturday, February 6, 2021
9 AM - 6 PM
Session: How do customer interviews impact my idea?
Session: How do I reach my customer, serve them, and make money doing it?
Session: How do I communicate my business idea?
Sunday, February 7, 2021
9 AM - 2 PM
Session: How do I tell my story through pitching my business?
Presentations to Judges
Announcement of Winners
Special Thanks to Our 2021 Event Partners
SPECIAL THANKS TO OUR 2021 EVENT PARTNERS
Global Startup Weekend Partners
Local Sponsors and Partners
Be a coach!
To make this event a great experience for participants, we need great coaches!
We are looking for coaches to help the teams with:
Idea/Marketing Development
Creative Design
Technology, i.e., Coding
Business Model/Financial
Presentation/Pitching
Interested in coaching? Click below.
Be a sponsor!
We need sponsors to help underwrite the cost of food and supplies that keep the participants fueled up during the weekend. As a sponsor your business will get recognized multiple ways before and during the event. Click here for information about the benefits of sponsoring Startup Weekend Monterey Bay.
Want to be a sponsor? Click below.