Startup Weekend Monterey Bay
Febrero 5-7, 2021
(en línea)
Aprende a emprender en un fin de semana.
¿Te ha impactado COVID-19 y necesitas emprender un negocio?
¿Tienes una idea para un nuevo negocio y quieres saber cómo emprender?
¿Quieres emprender pero no tienes una idea de negocio? 
Admisión general: 20 dólares
Utilice este código de promoción para obtener entrada gratuita: swmb100
Por noveno año consecutivo, Startup Weekend por Techstars es un programa educativo práctico donde todos los aspirantes a empresarios y aquellos con espíritu emprendedor aprenderán los pasos necesarios para iniciar un negocio exitoso en un fin de semana. 
Te guiaremos de principio a fin en el desarrollo de tu idea para presentarla a un panel de jueces expertos en negocios.
Obtener experiencia práctica en el proceso de iniciar un negocio
Aprender a desarrollar tu idea y comunicar efectivamente
Conocerás a mentores e instructores que te ayudarán a avanzar en tus ideas de negocios.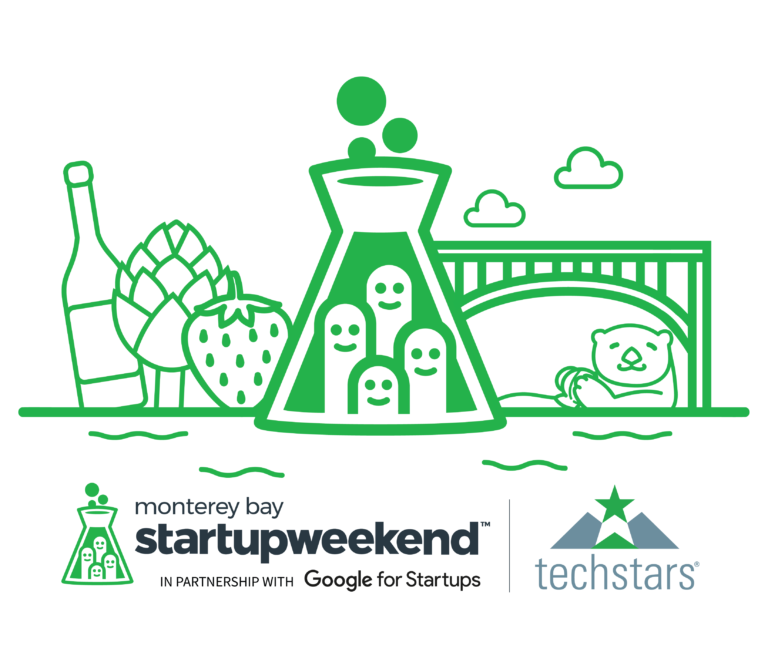 Lunes, 1ro de febrero del 2021 (opcional)
6 – 7 PM
Visión General del Evento y Uso De La Plataforma FOUNDERHQ
Taller: ¿De dónde vienen las ideas empresariales? ¿Qué hace que una idea de negocio sea buena? 
Miércoles 3 de febrero del 2021 (opcional)
6 – 7 PM
Fecha límite para enviar una idea de negocio. (Si no tiene una idea, puede unirse a un grupo.)
Taller: ¿Cómo sé que mi idea es una buena idea de negocio?
Viernes, 5 de febrero del 2021 (requerida)
5 – 8 PM
Bienvenida y Visión General del Evento
Formación de equipos
Taller: ¿Quiénes son mis clientes y dónde los encuentro?
Sábado 6 de febrero de 2021 (requerida)
9 AM - 6 PM
Taller: ¿Cómo afectan las entrevistas a los clientes a mi idea?
Taller: ¿Cómo llego a mi cliente, le sirvo y gano dinero haciéndolo?
Taller: ¿Cómo comunico mi idea de negocio?
Domingo 7 de febrero de 2021 (requerida)
9 AM - 2 PM
Taller: ¿Cómo cuento mi historia a través de la presentación de mi negocio?
Presentaciones a los jueces
Anuncio de los ganadores
Con agradecimiento a nuestros socios y patrocinadores: 
Patrocinadores y Socios Locales
Be a coach!
To make this event a great experience for participants, we need great coaches!
We are looking for coaches to help the teams with:
Idea/Marketing Development
Creative Design
Technology, i.e., Coding
Business Model/Financial
Presentation/Pitching
Interested in coaching? Click below.
Be a sponsor!
We need sponsors to help underwrite the cost of food and supplies that keep the participants fueled up during the weekend. As a sponsor your business will get recognized multiple ways before and during the event. Click here for information about the benefits of sponsoring Startup Weekend Monterey Bay.
Want to be a sponsor? Click below.