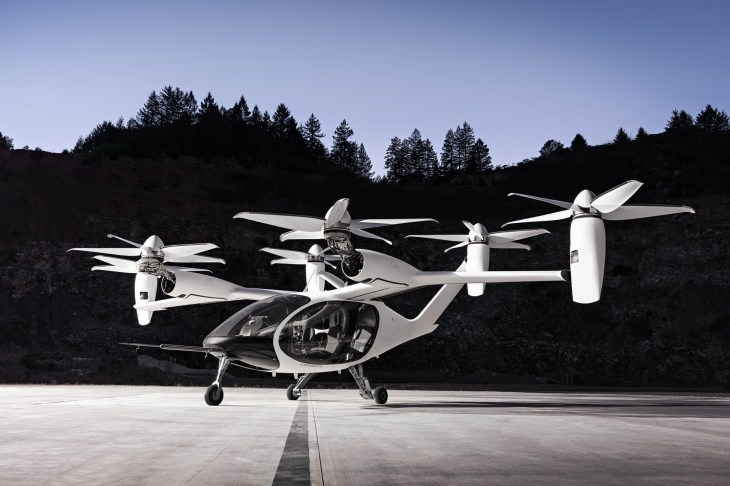 The investment arm of Abdul Latif Jameel, a Saudi Arabian family-owned conglomerate, invested in Joby Aviation, a company in Santa Cruz that aims to shuttle passengers in electric air taxis above congested city streets.
Jameel Investment Management Company participated in Joby Aviation's $590 million (Dh2.16 billion) Series C funding round, Abdul Latif Jameel said on Sunday, without disclosing the size of its investment. This is significant because of the growing international backing for Joby.
Hassan Jameel, Deputy President and Vice Chairman of Abdul Latif Jameel, said:
"Through JIMCO's investment, Abdul Latif Jameel is leveraging its regional expertise for Joby Aviation. Air taxi service is still in the early stages of commercialization, but one that has the potential to completely transform the future of mobility. We are excited to be a part of this new chapter for the sector, bringing fast, affordable, and zero-emissions air mobility to Saudi Arabia and the wider MENA region. Improving daily transportation in line with environmental sustainability is a mission we share with all our partners in business, and one which we are committed to delivering on.
The funding round led by Japanese car maker Toyota alongside prior investors Sparx Group, Intel Capital, Capricorn Investment, JetBlue Technology Ventures, AME Cloud Ventures and others , brings Joby Aviation's total funding to $720 million – making it the best-funded electric vertical take-off and landing (eVTOL) start-up globally.
Abdul Latif Jameel's portfolio spans energy and automotive sectors, among others. Before its investment in Joby Aviation, the Saudi company also invested in fast-growing US electric vehicle and mobility company Rivian in 2019. Entrepreneurs and government entities in Saudi Arabia are increasingly investing in the technology sector as part of efforts to diversify their portfolios. Prince Khaled bin Alwaleed bin Talal's KBW Ventures is among companies looking to increase its investments in the industry, especially in emerging technology.
The country's sovereign wealth fund, known as the Public Investment Fund, is also pivoting to tech investments. It is the single-biggest investor in Softbank's $100bn Vision Fund, a technology focused investment vehicle. PIF also launched its own $1bn fund to invest in venture capital and private-equity markets last year.
Joby Aviation's latest round of funding brings total investments into the company to $720m.
"We are building a new system for transportation to transform your daily life, at greater safety and, in time, at a similar cost to driving," – JoeBen Bevirt, Joby Aviation's founder and chief executive, said last month.
Joby Aviation's air taxi is a piloted, five-seater vehicle capable of flying 320 kilometres per hour and cover a distance of 240km on a single charge. The aircraft is 100 times quieter than conventional aircraft during take-off and landing, and near-silent when flying overhead, the company said.
Source: The National AE and Abdul Latif Jameel