During the week of June 27 – July 1, 2022, over 70 in-person and a similar number of virtual participants hailing from across North America and several other countries descended upon CSUMB for the sixth annual DroneCamp. These students, industry stakeholders, resource managers, educators, and other interested parties came to learn one thing: how to utilize and incorporate Uncrewed Aerial Systems (UAS, commonly called "drones") in their own work.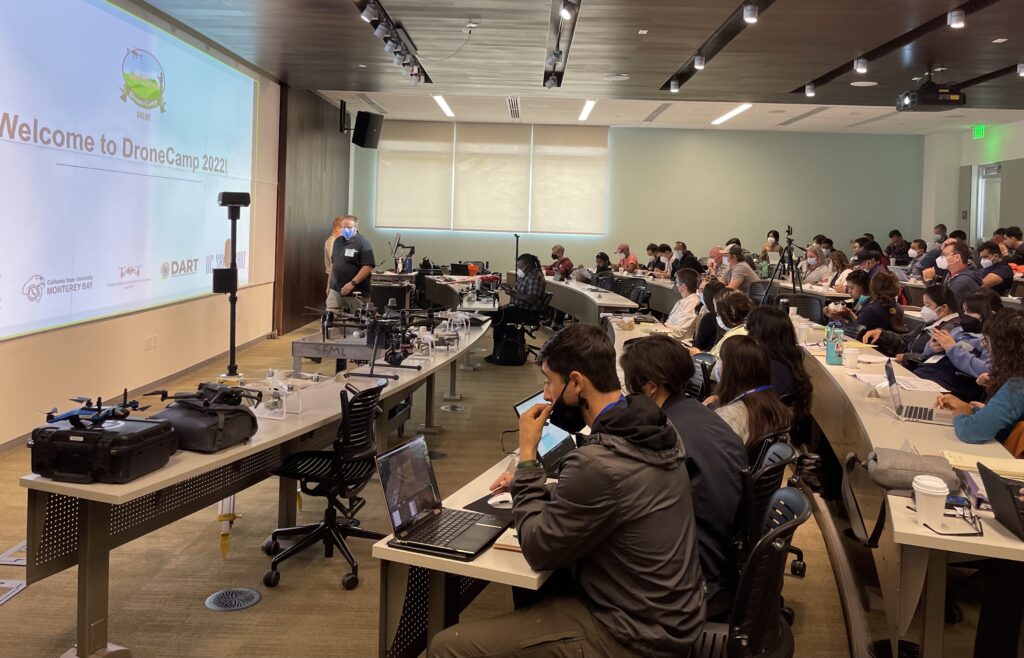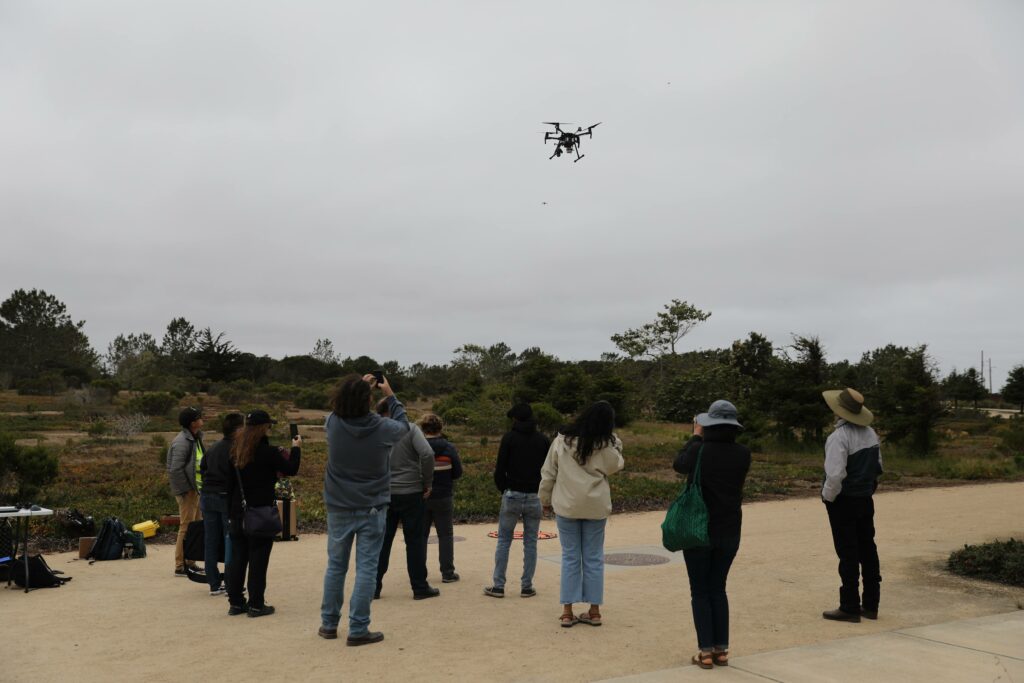 DroneCamp was initially launched in 2016 by the UC Agriculture and Natural Resources at UC Davis. Over the years, DroneCamp has evolved into a multi-campus and industry collaborative intensive short course that provides comprehensive training on the use of drones for mapping and data collection. From 2016 – 2019 the 4 day workshop was held on the UCB, UCSD, and UCSC/CSUMB campuses, and in 2020 and 2021 the workshop was moved online due to COVID-19. DroneCamp 2022 returned to in-person training as a hybrid event offering virtual attendance as well. DroneCamp is designed for a wide range of skill levels and interests, from complete beginners with little to no experience in drone technology, to intermediate users who want to learn more advanced data processing and analysis. Instructors from the University of California and California State University systems provided workshops, presentations, and hands-on activities focusing on the following topics:
Equipment
Safety and Regulations
Mission Planning
Flight Practice
Data Collection
Data Analysis
Application Presentations
These skills were applied across a wide range of applications including: Agriculture, Land Management, Facilities Inspections, Environmental Monitoring, Forestry, and Research. A full day and a half were devoted to hands-on flight training and demonstrations, with a large variety of aircraft (both fixed- and rotary-wing) flown and a wide range of skills covered, from beginning to advanced.